What is a New York Professional Employer Organization Bond?
Provide your HR expertise to various businesses with this surety bond!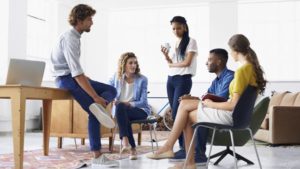 Professional employment organizations provide an extensive variety of HR services that small and big companies can benefit from.
If you're planning to join this industry that has grown to more than $150 billion in revenue, you need to acquire a surety bond as a registration requirement.
To provide professional employer services, a professional employer organization must first register with the New York State Department of Labor. A surety bond is required of every professional employer organization as a financial guarantee for any wrongdoing that the PEO might commit. The misconduct includes but is not limited to, nonpayment of taxes, wages, benefits, or other entitlement that is owed to a worksite employee.
If the registered professional employer organization reneges on its obligations, the person who has suffered a loss or injury will be duly compensated as part of the surety bond's condition.
The requirement is in accordance with Section 922 of the New York Labor Law.
What is the Professional Employer Organization Bond amount?
The minimum bond amount is $75,000.
If you have an excellent credit score, you will be eligible to pay for a low bond premium or as low as 1% of the bond amount!
Check out what you need to pay by getting your FREE SURETY BOND QUOTE HERE!
How can I get a Professional Employer Organization Bond?
To secure this type of bond, the Professional Employer Organization must seek the assistance of a surety bond company.
You will be asked to apply for this bond. If you're ready to apply for one right now, you may easily do so HERE!
Once the application is received, the surety bond company will immediately process it. In our case, one of our expert surety bond agents will guide you through the whole process from the time you applied for the bond. We will make sure that you understand all the conditions before we issue the bond.
An underwriter will then evaluate the following:
Your financial strength
Your job/business performance history
Your credit score
Once the pre-qualification process is fulfilled, we will execute the bond and send it to you!
What are the surety bond conditions?
The surety who will issue the bond should be allowed to conduct business in the State of New York
The surety bond parties:
Principal – Professional Employer Organization
Obligee – New York State Department of Labor
Surety – Surety Bond Authority
Competitive rates! Fast approval! APPLY NOW!