What is a New York Nail Salon Wage Bond?
See why this surety bond matters to your business and how you can get one ASAP!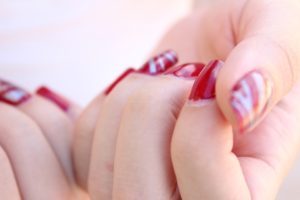 You need this surety bond if you are operating a nail salon within the State of New York that has two or more full-time employees performing nail specialty services.
A nail salon wage bond is a licensure requirement for certain appearance enhancement businesses – such as nail salons – by the New York State Department of State, Division of Licensing Services.
The surety bond – in compliance with Section 160.9 of Title 19 of the New York Codes, Rules, and Regulations – is mandated for the protection of the nail salon's employees in the event of any abuse committed by the employer.
What is the Nail Salon Wage Bond amount?
The bond amount will depend on the number of the nail salon's full-time employees:
NUMBER OF FULL-EMPLOYEES                                          
2 – 5 = $25,000
6 – 10 = $40,000
11 – 25 = $75,000
More than 26 = $125,000
Your bond premium will depend on your credit score. If you have an excellent credit score, you will be eligible to pay for a very low bond premium or just 1% of the bond amount!
Know what you need to pay right now! GET YOUR FREE SURETY BOND QUOTE HERE!
How can I get a Nail Salon Wage Bond?
You can easily get one by simply applying for this surety bond! Here's a step-by-step guide on how to obtain this surety bond:
Submit a surety bond application to us! Once we have received your application, we will inform you about the important information or documents that you must submit to move forward to the next step of the bonding process, which is underwriting.
During the underwriting process, our expert underwriter will assess the following:
Your financial capability
Your business or job performance history
Your credit score
You will also need to submit a copy of the bond form.
It is important to provide us with clear and organized information to prevent any delays. Our expert underwriter will check everything that you have submitted, and once that is finished, we will immediately send the bond to you!
What are the surety bond conditions?
Fast and easy surety bond approval! APPLY NOW!