What is a New York Mortgage Broker Bond?
Get to know what this surety bond is for and how to get one fast!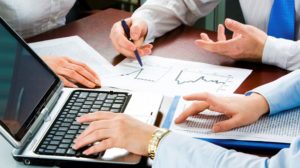 Mortgage brokers are required to register with the New York State Department of Financial Services to solicit, process, place, or negotiate mortgage loans for their clients.
An important requirement for an application for registration is a surety bond!
A surety bond is required for all mortgage broker registrants to ensure that the said registrant will provide its services in accordance with the laws and rules that govern mortgage brokers in the State of New York.
Along with the aforementioned condition, the surety bond will also cover the reimbursement of overdue obligations of the mortgage broker such as examination costs and unpaid penalties in case of insolvency, liquidation, bankruptcy, or revocation of its registration.
What is the Mortgage Broker Bond amount?
The bond amount will depend on the mortgage broker's annual Volume of Operations Report ("VOOR").
NUMBER OF NEW YORK APPLICATIONS                         
600+  = $100,000
300 – 599 = $75,000
100- 299 = $50,000
25 –  99 = $25,000
0 –  24 = $10,000
If you have a stellar credit score, you will be eligible to pay for a low bond premium. Bond premium starts at $100.
Do you want to know your bond premium right now? Get your FREE SURETY BOND QUOTE RIGHT HERE!
How can I get a Mortgage Broker Bond?
To secure this type of bond, you must seek the assistance of a surety bond company.
You will be asked to apply for this bond. If you're ready to apply for one right now, you may easily do so HERE!
Once the application is received, the surety bond company will immediately process it. In our case, one of our expert surety bond agents will guide you through the whole process from the time you applied for the bond. We will make sure that you understand all the conditions before we issue the bond.
An underwriter will then evaluate the following:
Your financial strength
Your job/business performance history
Your credit score
Once the pre-qualification process is fulfilled, we will execute the bond and send it to you!
What are the surety bond conditions?
The surety who will issue the surety bond should be authorized by the New York State Department of Financial Services
The surety bond should be made payable to the Superintendent of Financial Services of the State of New York
The mortgage broker should comply with the provisions of Article 12-D of the Banking Law of the State of New York, as well as Part 410 of the Superintendent's Regulations
If the mortgage broker violates any of the provisions, the aggrieved party will be eligible to file a claim against the surety bond
If the registrant commits valid misconduct, the Superintendent may increase the bond amount
Get your surety bond immediately! APPLY TODAY!