What is a New York MEMO Agent Bond?
Secure the success of your business through this surety bond!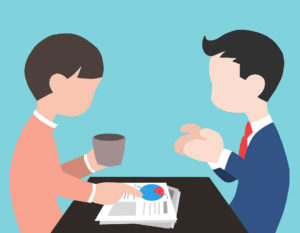 Are you intending to become an agent for one of the leading financial services in the United States? If so, you need this surety bond!
A MEMO Agent Bond is a surety bond that is required of persons that are applying to MEMO Financial Services, Inc. as its agent. MEMO agents handle various kinds of financial services which include money orders, bill payments, prepaid cards, prepaid transits, and money transfers.
A surety bond alleviates the risk of the business by ensuring that the MEMO agent will comply with the rules of MEMO Financial Services, Inc., as well as the applicable state laws for the benefit of its clients.
In the event of a default committed by the MEMO agent, the surety bond will indemnify any person that has been harmed by the act once verified.
What is the MEMO Agent Bond amount?
The bond amount will vary per agent and will be determined by MEMO Financial Services, Inc.
If you know your specific bond amount, you may get your tailored bond premium quote to know how much you will need to pay. Those who have excellent credit scores will be eligible to pay for a very low bond premium!
Check out what you need to pay by getting your FREE SURETY BOND QUOTE HERE!
How can I get a MEMO Agent Bond?
To secure this type of bond, the license applicant must seek the assistance of a surety bond company.
You will be asked to apply for this bond. If you're ready to apply for one right now, you may easily do so HERE!
Once the application is received, the surety bond company will immediately process it. In our case, one of our expert surety bond agents will guide you through the whole process from the time you applied for the bond. We will make sure that you understand all the conditions before we issue the bond.
An underwriter will then evaluate the following:
Your financial strength
Your job/business performance history
Your credit score
Once the pre-qualification process is fulfilled, we will execute the bond and send it to you!
What are the surety bond conditions?
The surety who will be issuing the surety bond should be authorized to conduct business in the State of New York
The surety bond parties:
Principal – MEMO agent
Obligee – MEMO Financial Services, Inc.
Surety – Surety Bond Authority
The MEMO agent should comply with the legally binding rules outlined in the surety bond
If the MEMO agent violates any of the surety bond conditions, the aggrieved party will be eligible to file a claim against the surety bond up to its penal sum
Need more information about this surety bond? Call us at 800-333-7800!