What is a New York Health Club Bond?
Know the importance of this surety bond for your business!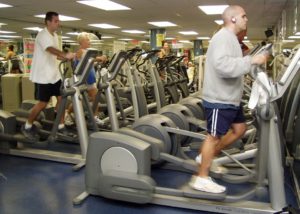 A health club is an umbrella term for various establishments that provide services to encourage physical well-being. This includes, but are not limited to, the following:
Health studios
Health spas
Gymnasiums
Weight control studios
Tennis
Sports
Platform tennis and health clubs
Racquetball
Martial arts and self-defense schools
You need this surety bond if you belong to the aforementioned categories!
A surety bond is required by the Department of State of the State of New York to ensure the proper compliance of the health club to the applicable laws and rules once licensed.
The surety bond will be for the protection of the health club's client if the licensed health club has ceased its operation before the expiration of the client's contract. If this happens, the client will receive compensation or a refund through the surety bond.
The requirement is in line with Section 622-a, Article 30 of the New York Consolidated Laws, General Business Law.
What are the Health Club bond amounts?
$50,000 – health club that sells contracts for services that will not exceed 12 months
$75,000 – health club that sells contracts for services that will not exceed 24 months
$150,000 – health club that sells contracts for services that will not exceed 36 months
ADDITIONAL BOND AMOUNT FOR HEALTH CLUBS WITH MULTIPLE LOCATIONS
$50,000 – 3 to 4 locations
$100,000 – 5 to 6 locations
$150,000 – 7 to 9 locations
$200,000 – more than 10 locations
If you have an excellent credit score, you will be eligible to pay for a low bond premium or just 1% of the bond amount!
Check out what you need to pay by getting your FREE SURETY BOND QUOTE HERE!
How can I get a Health Club Bond?
Here's how to do get bonded:
You have to send an application to us. If you are ready to do that now, you may APPLY HERE!
After we have received your application, we will ask you to submit the necessary information needed for the underwriting process. These are the following:
Your financial capability
Your business or job performance history
Your credit score
An expert underwriter will carefully evaluate all three to attain the best credit decision possible. To avoid any delay, the information that you should submit should be organized and concise.
Your surety bond will be issued and sent to you!
What are the surety bond conditions?