What is a New York Debt Collection Agency Bond?
Get this surety bond ASAP! APPLY NOW!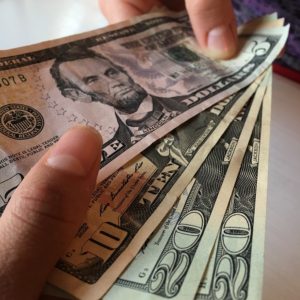 Not all debt collection agencies in New York City needs this surety bond. Read on to learn if you do!
The New York City Department of Consumer Affairs requires debt collection agencies who are or will be collecting child support payment debts to procure and maintain a surety bond. This requirement should be submitted upon the application for a debt collection agency license.
The surety bond will serve as an assurance to the Commissioner of Consumer Affairs that the licensed debt collection agency will lawfully perform its duties such as, but not limited to, the following:
Limit its fee to 15% for each child support payment collected
Will not charge a fee for the application costs
Refuse to terminate the contract for the collection of child support payments until outstanding balances are paid
If the licensee defaults on its obligations, the person who suffered damages will be indemnified through the bond.
This prerequisite is mandated by Section 20-494.1 of the New York City Administrative Code.
What is the Debt Collection Agency Bond amount?
The bond amount will vary per debt collection agency.
$5,000 – minimum bond amount
$25,000 – maximum bond amount
Have you determined your exact bond amount? If so, get your tailored bond premium from us by getting your FREE SURETY BOND QUOTE HERE!
How can I get a Debt Collection Agency Bond?
In order to secure this type of bond, the license applicant must seek the assistance of a surety bond company.
You will be asked to apply for this bond. If you're ready to apply for one right now, you may easily do so HERE!
Once the application is received, the surety bond company will immediately process it. In our case, one of our expert surety bond agents will guide you through the whole process from the time you applied for the bond. We will make sure that you understand all the conditions before we issue the bond.
An underwriter will then evaluate the following:
Your financial strength
Your job/business performance history
Your credit score
Once the pre-qualification process is fulfilled, we will execute the bond and send it to you!
What are the surety bond conditions?

Need more information about this bond? Talk to us at 800-333-7800!