What is a Buffalo Collection Agency Bond?
Know why this surety bond matters to your business and how to get one fast!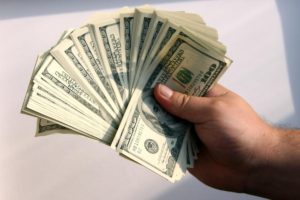 Collection agencies deal with the heavy burden of tracking down errant customers, handle delinquent accounts, and help their clients save time and valuable resources.
In the City of Buffalo, New York, every collection agency must secure a surety bond before collecting bills, debt, or demand money that is owed to one person, company, or business entity.
In pursuance of Chapter 140 of the Code of the City of Buffalo, every collection agency that will be applying for a license should submit a sufficient bond for the protection of its clients.
By submitting a surety bond, the City of Buffalo Permit and Inspection Services will be assured that the license applicant will conduct its business by the provisions of the city code.
The surety bond will also ensure that if the collection agency commits any fraudulent act during its license and bond period, any person who has been harmed by such will receive compensation through the surety bond. The said misconducts are, but not limited to, the following:
Charging a higher fee
Failure to pay the person, co-partnership, association, or corporation the amount the collection agency has received
What is the Buffalo Collection Agency Bond amount?
The bond amount is $5,000.
Your bond premium will depend on your credit score. Those who have an excellent credit score will be eligible to pay a small fraction of the bond amount! Find out what you need to pay by getting your FREE SURETY BOND QUOTE HERE!
How can I get a Buffalo Collection Agency Bond?
SEND US A BOND APPLICATION – We begin the bonding process with an application. You may send your application for this bond HERE!
UNDERWRITING – Once we have received your application, an underwriter will ask you to submit the following essential requirements:
Proof of your financial capability
Your business' history
Your credit score
To avoid any delay, make sure that your requirements are complete before submitting them.
ISSUANCE – As soon as the underwriter has completed the necessary in-depth check, we will immediately issue the surety bond and send it to you!
What are the surety bond conditions?
The surety who will issue the bond must be authorized to lawfully conduct business in the City of Buffalo, County of Erie, and State of New York
The surety bond must name the City of Buffalo as the Obligee
The licensed collection agency must follow Chapter 140 of the Code of the City of Buffalo and all the other applicable laws, rules, and regulations
If the licensed collection agency violates the bond conditions, the aggrieved party will be eligible to file a claim against the surety bond
Get bonded ASAP! APPLY NOW!