What is a New York Appearance Enhancement Bond?
Know the beauty of having this surety bond and how to apply for one today!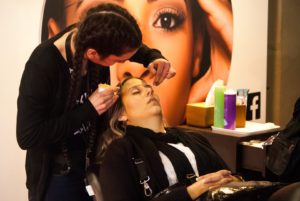 Are you applying for a license on any of the following appearance-enhancement categories below?
Waxing
Nail Specialty
Natural Hair Styling
Esthetics
Cosmetology
If so, you need this surety bond!
It is a requirement for every individual, firm, company, partnership, or corporation who will be applying for a license in any of the categories mentioned above.
The surety bond – in line with Article 27 of the New York Consolidated Laws, General Business Law – will ensure the compliance of the bonded licensee to the relevant laws and rules of the state.
The surety bond will also provide financial compensation to any person who has been harmed by the bonded licensee's misconduct during the course of the license, as well as the surety bonds.
What is the Appearance Enhancement Bond amount?
For accident and professional liability:
$25,000 – minimum bond amount
$75,000 – maximum bond amount
For payment of wages and remuneration of nail specialty services employees:
2 – 5 nail specialty services employees – $25,000
6 – 10 nail specialty services employees – $40,000
11 – 25 nail specialty services employees – $75,000
More than 26 nail specialty services employees – $125,000
If you have an excellent credit score, you will be eligible to pay for a low bond premium or as low as 1% of the bond amount!
Check out what you need to pay by getting your FREE SURETY BOND QUOTE HERE!
How can I get an Appearance Enhancement Bond?
You can easily get this surety bond from us! We will guide you through the entire process. We'll make sure that you will understand what you are getting into.
Here's how to do get bonded:
You have to send an application to us. If you are ready to do that now, you may APPLY HERE!
After we have received your application, we will ask you to submit the necessary information needed for the underwriting process. These are the following:
Your financial capability
Your business or job performance history
Your credit score
An expert underwriter will carefully evaluate all three to attain the best credit decision possible. To avoid any delay, the information that you should submit should be organized and concise.
Your surety bond will be issued and sent to you!
What are the surety bond conditions?
Ready to start on your surety bond? APPLY NOW!