What is a New York Ambulette Services Bond?
Know why this surety bond matters to your business and how to apply for one today!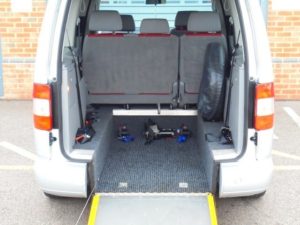 A number of ambulette services in the State of New York who have ceased their operation or has changed ownership have outstanding debts to the Medicaid program according to the New York Office of the Medicaid Inspector General.
To prevent any financial loss, ambulette services are required to secure a sufficient surety bond.
It is a financial protection tool that will be provided by the ambulette services who have enrolled in the Medicaid program. Through the surety bond, the New York Office of the Medicaid Inspector General will be able to file for compensation in case the enrolled ambulette services fails to pay the necessary amount due.
The following ambulette services are obligated to submit this requirement:
New enrollees with ambulette services located in Westchester, Orange County, Suffolk County, Nassau, and Monroe
Ambulette services who are enrolled in the Medicaid program as a result of ownership change
Ambulette services whose claims submitted for payment are expected to be more than $42,000 per month or more than $500,000 per year
What is the Ambulette Services Bond amount?
The bond amount will either be $25,000 per year for each ambulette owned by the applicant, or $100,000 per year per applicant, whichever is lower.
Have you determined your bond amount? Know what you need to pay right now by getting your FREE SURETY BOND QUOTE HERE!
If you have an excellent credit score, you will be eligible to pay as low as 1% of the bond amount!
How can I get an Ambulette Services Bond?
SEND US A BOND APPLICATION – We begin the bonding process with an application. You may send your application for this bond HERE!
UNDERWRITING – Once we have received your application, an underwriter will ask you to submit the following important requirements:
Proof of your financial capability
Your business' history
Your credit score
To avoid any delay, make sure that your requirements are complete before submitting them.
ISSUANCE – As soon as the underwriter has completed the necessary in-depth check, we will immediately issue the surety bond and send it to you!
What are the surety bond conditions?
The surety bond should be issued by a surety bond company or agent who is authorized to do business in the State of New York
The surety bond should be submitted within 90 days to secure the Medicaid enrollment
The ambulette services must obey the rules of the New York Office of the Medicaid Inspector General, as well as all the other relevant state laws and rules
If the ambulette services commit a valid violation, the aggrieved party will be eligible to file a claim against the surety bond
The surety bond must be renewed every year
Do not delay. Get bonded today! APPLY HERE!