What is a New Mexico Escrow Company Bond?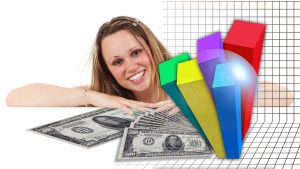 The New Mexico Escrow Company Bond is a robust and unquestionable warranty signifying that the escrow company is a duly licensed organization and authorized to conduct business within the state of New Mexico.
It likewise assures that as a company, it will never issue, circulate, or publish any advertisement through any method about its business operations without being officially licensed by the state.
The bond is a manifestation of the escrow company's willingness to abide by and comply with all the rules and policies contained within the New Mexico Escrow Company Act.
Why do you need the New Mexico Escrow Company Bond?
Having the New Mexico Escrow Company Bond provides your customers the peace of mind they need knowing that a legitimate surety company supports you. It will likewise present you as an enterprise owner of respectability and expertise. The bond is a demonstration of your competence in providing your customer's services that are praiseworthy and performed in a proficient approach. This is tremendously vital to the enrichment of your status as a business owner and the absolute improvement of your image within the industry. Having this bond will urge clients to feel positive about your business and will not have reservations about obtaining your services. If a substantiated claim is made against your company, your client will be protected and so are you.
More details about the New Mexico Escrow Company Bond
The New Mexico Escrow Company Bond shall run in conformity with the licensing period and shall be in a form formulated by the director. As such, the escrow company shall provide the director with notice of termination of the bond at least fifteen (15) days before the actual day of that protection and coverage has ceased.
The time used from application to issuance of the Escrow Company Bond differs and significantly depends on the frequency of premium payments and other factors such as furnishing proper documentation. Usually, this type of bond is accepted immediately upon the completion of a written application and is issued one to two days following the surety company's acknowledgment of payment and the signed copy of the contract.
What is the cost of the New Mexico Escrow Company Bond?
The New Mexico Escrow Company Bond is for $100,000. The premium payment amount for this bond is vastly reliant on your financial credit report and standing as a business owner. Qualified candidates with robust financial documentation and excellent entrepreneurial performance are expected to pay lesser than those who have a dubious credit history.
How do I get a New Mexico Escrow Company Bond?
Getting a New Mexico Escrow Company Bond is simple. Be sure to contact an authentic surety bond provider for rapid processing and be afforded professional treatment. Always choose a surety company that can provide you prompt and efficient service.