What is a New Jersey Tuition Performance Bond?
Know why this surety bond matters and how to easily apply for one today!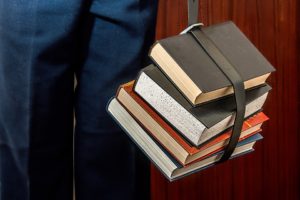 The New Jersey law obligates every private career school to obtain a sufficient surety bond and submit it to the Commissioner of the New Jersey Department of Labor and Workforce Development. 
The surety bond's purpose is to provide indemnification to any student of the private career school who will suffer any potential loss or damages such as but not limited to, a breach of contract, misrepresentation, or any fraudulent act committed for enrollment. 
The surety bond will be conditioned to reimburse the tuition as well as other fees of the student who has been offended. It will also be conditioned that the private career school should conform to the applicable laws and rules of the state. 
This requirement is in pursuance of New Jersey Administrative Code Title 12, Chapter 41 and Title 6A, Chapter 19. 
What is the Tuition Performance Bond amount?

 
The bond amount is $10,000 for the first year. 
If you have a stellar credit score, you will be eligible for a low bond premium. Bond premium starts at $100. 
Do you want to know your bond premium right now? Get your FREE SURETY BOND QUOTE RIGHT HERE! 
How can I get a Tuition Performance Bond?

 
You can easily get this surety bond from us! We will guide you through the entire process. We'll make sure that you will understand what you are getting into. 
Here's how to do get bonded: 
You have to send an application to us. If you are ready to do that now, you may APPLY HERE!

 

After we have received your application, we will ask you to submit the necessary information needed for the underwriting process. These are the following:

 
Your financial capability

 

Your business or job performance history

 

Your credit score

 
An expert underwriter will carefully evaluate all three to attain the best credit decision possible. To avoid any delay, the information that you should submit should be organized and concise.  
3. Your surety bond will be issued and sent to you! 
What are the surety bond conditions?

 
Need to get your surety bond ASAP? APPLY NOW!