What is a New Jersey Temporary Help Service Bond?
Know what this surety bond is for and how to easily obtain one!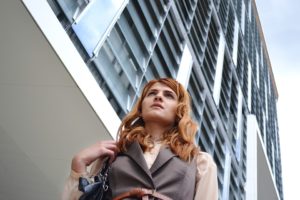 All temporary help service firms that transport employees to and from work sites are required to submit a bond, register, and notify the Attorney General before they can perform their obligations within the State of New Jersey. 
This surety bond is a type of guarantee to the Attorney General and the New Jersey Division of Consumer Affairs Employment and Personnel Services that the temporary help service firm will comply with the laws of the state to safely transport the employees. 
It will also be conditioned that the temporary help service firm must also abide by the regulations adopted by the Attorney General. 
A violation of the said laws and regulations committed by the bonded temporary help service firm – including failure to keep the necessary records required – will be a ground for a surety bond claim.  
This requirement is mandated by Section 56:8-1.1 of the New Jersey Revised Statutes. 
What is the Temporary Help Service Bond amount?

 
The bond amount is $1,000. 
Your bond premium will depend on your credit score. Those who have an excellent credit score will be able to pay as little as 1% of the bond amount! 
GET YOUR FREE SURETY BOND QUOTE TODAY! 
How can I get a Temporary Help Service Bond?

 
To secure this type of bond, the temporary help service firm must seek the assistance of a surety bond company.  
You will be asked to apply for this bond. If you're ready to apply for one right now, you may easily do so HERE! 
Once the application is received, the surety bond company will immediately process it. In our case, one of our expert surety bond agents will guide you through the whole process from the time you applied for the bond. We will make sure that you understand all the conditions before we issue the bond. 
An underwriter will then evaluate the following: 
Your financial strength

 

Your job/business performance history

 

Your credit score 

 
Once the prequalification process is fulfilled, we will execute the bond and send it to you! 
What are the surety bond requirements?

 
Ready to start on your bond? APPLY HERE!