What is a New Jersey Precious Metals Transient Buyer Bond?
Know the importance of this surety bond for your business!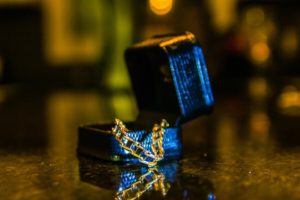 You need this surety bond if you are a transient buyer of gold, palladium, platinum, alloy, and silver; and have been in the retail business of precious metals for 6 months. 
Every precious metal transient buyer is required to procure a surety bond by the New Jersey Division of Consumer Affairs, Office of Weights and Measures.  
Compliance with the provisions of the state law that governs precious metals transient buyers is one of the reasons for the surety bond. This includes, but not limited to, the following: 
Weighing and testing the precious metals in front of the seller

 

Issue a serialized receipt

 

Maintain the form of the precious metals in which they were purchased for at least 2 business days 

 
If the precious metals transient buyer violates the relevant laws and rules, and the violation has resulted in injuring a person, the Obligee of the surety bond will file for a bond claim to compensate the aggrieved person. 
What is the Precious Metals Transient Buyer Bond amount?

 
The minimum bond amount is $5,000. 
If you have an excellent credit score, you will be eligible to pay for a low bond premium or just 1% of the bond amount! 
Check out what you need to pay by getting your FREE SURETY BOND QUOTE HERE! 
How can I get a Precious Metals Transient Buyer Bond?

 
To secure this type of bond, the precious metals transient buyer must seek the assistance of a surety bond company.  
You will be asked to apply for this bond. If you're ready to apply for one right now, you may easily do so HERE! 
Once the application is received, the surety bond company will immediately process it. In our case, one of our expert surety bond agents will guide you through the whole process from the time you applied for the bond. We will make sure that you understand all the conditions before we issue the bond. 
An underwriter will then evaluate the following: 
Your financial strength

 

Your job/business performance history

 

Your credit score 

 
Once the prequalification process is fulfilled, we will execute the bond and send it to you! 
What are the surety bond conditions?

 
Ready to apply? START HERE!