What is a New Jersey Health Club Bond?
Know why this surety bond matters to your business and how to easily get one!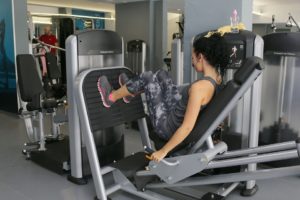 It is a protection tool for clients who will be acquiring the health club's services. First, the surety bond will ensure that the health club will provide its clients the services written on the health club services contract.  
Secondly, the health club will operate in accordance with the relevant state laws. If the health club defaults on its contractual obligations, violates any governing statutes, or goes into bankruptcy, the Obligee of the bond will have the right to file for compensation on behalf of the beneficiary. 
This requirement is mandated by Section 56:8-42 of the New Jersey Revised Statutes and enforced by the New Jersey Division of Consumer Affairs. 
Who is required to obtain this surety bond?

 
Health clubs in the State of New Jersey including exercise gyms, spas, health spas, health studios,  reducing salons, or any establishment that provides services that pertain to the maintenance or improvement of one's physical well-being. 
What is the Health Club Bond amount?

 
$50,000 – bond amount for initial registration or before operating a health club 
For the rest, the bond amount should be 10% of the health club's gross income during the club's previous fiscal year. However, the bond amount should not be less than $25,000. 
If you have an excellent credit score, you will be eligible to pay for a low bond premium or 1% of the bond amount! 
Check out what you need to pay by getting your FREE SURETY BOND QUOTE HERE! 
How can I get a Health Club Bond?

 
Here's a step-by-step bonding process that we have made easier so that you can get your bond in no time: 
BOND APPLICATION  
You must first apply for this type of surety bond. If you are ready to do this now, you may APPLY HERE! 
Our expert surety bond agent will guide you through the entire process – from the time you have applied until the bond is issued to you. 
ASSESSMENT  
Next, you will be asked to submit a few important information that our underwriter will need to assess the following: 
Your job or business history

 

Your credit score

 

Your financial strength

 
To avoid any delays, make sure that you have gathered the right information needed before submitting.  
BOND ISSUANCE 
Once the underwriting process is done, we will immediately issue your bond and send it to you right away!  
What are the surety bond conditions?
Ready to apply? START HERE!