What is a New Jersey Foreclosure Consultant Bond?
Know the how-to of this surety bond today!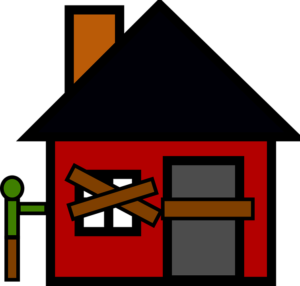 You need the following to become a foreclosure consultant in the State of New Jersey: 
Submit a completed application to the New Jersey Department of Banking and Insurance

 

Submit an audited financial statement

 

Complete the fingerprinting process

 

Furnish a surety bond

 
It is a requirement for the issuance of a foreclosure consultant license. The purpose of the surety bond is to ensure the lawful performance of the foreclosure consultant which includes fulfilling his or her contractual commitments. 
Any breach in the contract or state law violations committed by the licensed foreclosure consultant will be a reason for a bond claim. The violations are, but not limited to, the following: 
Demand or claim any compensation before completing the distressed property service

 

Take a wage assignment to secure a payment

 

Obtain interest by means of an affiliate in a distressed property from an owner

 
The prerequisite is in pursuance of Section 46:10B-55 of the New Jersey Revised Statutes. 
What is the Foreclosure Consultant Bond amount?

 
The bond amount is $75,000. 
If you have an excellent credit score, you will be eligible to pay for a low bond premium or just 1% of the bond amount! 
Check out what you need to pay by getting your FREE SURETY BOND QUOTE HERE! 
How can I get a Foreclosure Consultant Bond?

 
Here's a step-by-step bonding process that we have made easier so that you can get your bond in no time: 
BOND APPLICATION  
You must first apply for this type of surety bond. If you are ready to do this now, you may APPLY HERE! 
Our expert surety bond agent will guide you through the entire process – from the time you have applied until the bond is issued to you. 
ASSESSMENT  
Next, you will be asked to submit a few important information that our underwriter will need to assess the following: 
Your job or business history

 

Your credit score

 

Your financial strength

 
To avoid any delays, make sure that you have gathered the right information needed before submitting.  
BOND ISSUANCE 
Once the underwriting process is done, we will immediately issue your bond and send it to you right away!  
What are the surety bond conditions?
Ready to apply? START HERE!