What is a New Jersey Energy Consultant Bond?
Know the how-to of this surety bond including its easy application process!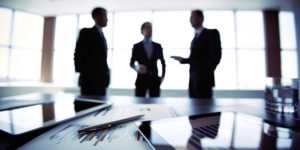 The Electric Discount and Energy Competition Act (EDECA) subject energy consultants to register with the New Jersey Board of Public Utilities before they can assist consumers in obtaining energy supply. 
One of the major requirements for the registration is a surety bond. Since part of the energy consultants' duty includes obtaining electronic data of the customer energy usage from utility companies, ensuring that no misuse of the information gathered is paramount. 
The surety bond will serve as a guarantee that the energy consultant will lawfully use the customer's proprietary information gathered. Non-compliance to the bond's terms will result in a bond claim. 
If the energy consultant uses information other than its intended purpose, the Obligee of the surety bond will file for compensation to recover any damages that the misconduct has brought upon the individual. 
This prerequisite is in line with Section 48:3-78 of the New Jersey Revised Statutes. 
What is the Energy Consultant Bond amount?

 
The bond amount is $10,000. 
If you have a stellar credit score, you will be eligible for a low bond premium. Bond premium starts at $100. 
Do you want to know your bond premium right now? Get your FREE SURETY BOND QUOTE RIGHT HERE! 
How can I get an Energy Consultant Bond?

 
You can easily get this surety bond from us! We will guide you through the entire process. We'll make sure that you will understand what you are getting into. 
Here's how to do get bonded:
You have to send an application to us. If you are ready to do that now, you may APPLY HERE!

 

After we have received your application, we will ask you to submit the necessary information needed for the underwriting process. These are the following:

 
Your financial capability

 

Your business or job performance history

 

Your credit score

 
An expert underwriter will carefully evaluate all three to attain the best credit decision possible. To avoid any delay, the information that you should submit should be organized and concise.  
3. Your surety bond will be issued and sent to you! 
What are the surety bond conditions?
The surety bond should be issued by a Surety who is authorized to do business in the State of New Jersey

 

The surety bond will be made payable to the Treasurer of the State of New Jersey 

 

The registered energy consultant should obey the provisions of Section Title 48 of the New Jersey Revised Statutes, as well as the rules and regulations of the New Jersey Board of Public Utilities 
If the registered energy consultant commits a valid violation, the aggrieved party will be eligible to file a claim on the surety bond up to its penal sum