What is a Nevada Title 32 Performance Bond?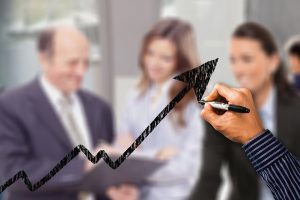 A sound tax structure is expected to raise the revenues necessary to fund government disbursements in a fashion that is fair, impartial, and growth-friendly. On the part of business owners based in Nevada, one simple way of raising revenues so that everyone achieves a "win-win" situation is for them to be compliant with the country's taxation-related regulations. One example is Nevada's Title 32 Performance Bond.
The Nevada Title 32 Performance Bond acts as an irrefutable attestation of the principal's pledge to act by all of the requirements and conditions stated in Title 32 of the Nevada Revised Statutes in the conduct of one's business. Moreover, the principal assures to punctually pay all levies, interests, and fines that become due to the state of Nevada.
This is also the bond required by Nevada's Department of Taxation from all professionals who collect gross earnings gained from their sale transactions of tangible properties.
Why do you need the Nevada Title 32 Performance Bond?
You need the Nevada Title 32 Performance Bond because this is a demonstration that you are seriously against non-performance, derisory performance, or deferred performance. You also need this bond because your business is of the essence and you consider your profession as an important component of your life. The bond makes you an entrepreneur worth dealing with and will give you a complete stand-out. With this bond, current customers and potential patrons will view you as a business owner with integrity and uprightness.
More details about the Nevada Title 32 Performance Bond  
There are two types of Performance Bonds:
Conditional bond (default bond) – This is a guarantee wherein the surety takes "joint and several" accountability for the completion of a contractor's commitments under the building agreement. The contractor remains principally responsible for his performance and is not safeguarded by the bond.
Unconditional bond (on-demand bond) – This is a pact made by the surety which is frequently a bank, to reimburse the employer after the contractor's failure perform, subject to specified terms and up to an amount normally between 10% and 20% of the main contract figure. The contractor is not a party to this agreement.
What is the cost of a Title 32 Performance Bond?
The state determines the bond's amount. More often than not, bond amounts are based on the quantity of taxed commodities being sold. The premium amount is highly dependent on your financial history and credit score. If you have an objectionable credit rating, it is expected that you will be asked to pay a higher premium amount compared to one having a seamless credit history and commendable financial record.
How is a Nevada Title 32 Performance obtained?
Getting a Nevada Title 32 Performance is simple. Choose a reliable surety company and call ASAP! An experienced surety professional will enthusiastically provide you with answers to whatever concerns you have in the operation of your business.