What is a Nevada Mortgage Broker Bond?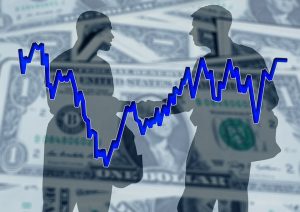 In times of economic recession, people lose jobs, investments go down the drain, and savings are exhausted. It is during this period that most people resort to mortgaging their houses and other types of property to finance expenditures that can no longer be handled by the usual means. During this time, it is prudent to obtain the services of a mortgage broker company that is covered by a Mortgage Broker Bond.
A Nevada Mortgage Broker bond assures that when borrowers and consumers, in general, are victimized in the process of getting credit, they can be remunerated for monetary losses. A Nevada mortgage broker bond likewise puts a stop to the mortgage broker from 1) giving approval to a loan that its borrower cannot possibly recompense, 2) persuading customers to take on fraudulent activities during the application process, 3) pressuring prospective borrowers into availing of high-risk loans with high-interest rates, 4)placing an interest rate on a loan based on something other than the borrower's credit score, 5)charging added fees and redundant charges, and 6)aiming at vulnerable customers. The Nevada Mortgage Bond is also a pledge that the mortgage broker will carry out business operations according to the directives mandated by the Nevada Department of Financial Institutions' laws, rules, and substantive policy statements.
Why is the Nevada Mortgage Broker Bond an imperative need for you?
You need a mortgage bond because you care for your business and you want to protect it. The bond will add prestige to your name, and your company will be known as a trustworthy mortgage brokering organization. The bond can also make your business look very attractive to customers because they will naturally want to hire the services of a mortgage broker firm they can trust.
More details about the Nevada Mortgage Broker Bond
A bonded Nevada licensed mortgage broker may file for a license for an out-of-state office from which Nevada business may be carried out, as long as the bondholder has a license for an office located within the State.
Is the Nevada Mortgage Broker Bond expensive?
The amount of your bond premium will depend greatly on your credit score and financial history. If you have problematic transactions in the past, you may be required to pay a higher premium. The bond premium can also be influenced by your past business performance, personal profile, and standing within the business community. Being convicted of a crime even if it happened decades ago, also matters in the determination of how much you should pay.
How can a Nevada Mortgage Broker Bond be obtained?
Getting a bond is not difficult. So as not to waste time and effort, contact only genuine professionals. Give Surety Bond Authority specialists a call! You will have the answers you need and the solution you need to protect your business and your clients.