What is a Nevada Loan Services Bond?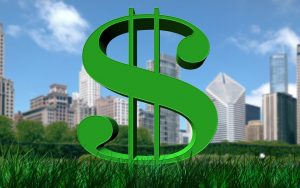 It is widely known that individuals with bad credit and erratic earnings usually cannot avail of loans from conventional banks. So what happens if they have bills to pay, but no paycheck is coming? In most cases, people resort to a payday loan or other types of fast loans as these can help them obtain the much-needed cash. Therefore, many seek the help of businesses that offer lending services. However, because the need is so urgent, many lenders take advantage and commit abuses to the detriment of hapless workers who desperately need the loan.
The Nevada Loan Services Bond protects the public against any person who does not have a license to operate a check-cashing service, deferred deposit loan service, high-interest loan service, or title loan services. It is also a foolproof guarantee that persons engaged in this type of business will comply with all the policies and regulations mandated by the state of Nevada regarding the provision of loan services. Simultaneously, the bond safeguards loan service business owners if anyone in their employ violates the laws laid down by the state.
Why is the Nevada Loan Services Bond an imperative need for you?
You need the Nevada Loan Services Bond because your business name and image need to be safeguarded from unscrupulous employees. Your clients also need to be shielded from violations of the Nevada fair lending practices. And since you want to have a big slice of Nevada's loan service clientele, this bond will enhance your reliability as a business owner and will make your brand attractive to existing customers, prospective clients, and future partners.
More details about the Nevada Loan Services Bond
The Nevada Loan Services Bond is amounting to $50,000 and must be issued by a surety company that is authorized to conduct business in the state of Nevada.
The responsibility of the surety company to a claimant is not in any way impacted by any falsification, violation of warranty, failure to pay the regular premium, indebtedness, insolvency, or other acts or lapses of the bondholder.
Is the Nevada Loan Services Bond expensive?
The amount of the Nevada Loan Services Bond premium will depend greatly on your credit score and business financial history. Premiums are not expensive; however, if you have a low credit score or a problematic financial history, you may be required to pay more.
Where and how can a Nevada Loan Services Bond be obtained?
Getting a bond is easy and fast. So as not to waste precious time and effort, contact only genuine professionals. Give Surety Bond Authority specialists a call! With Surety Bond Authority taking care of your business affairs, you will have the answers you need and the solution to the concerns you with regards to protecting your business and your clients.