What is a Nevada Janitorial Service Bond?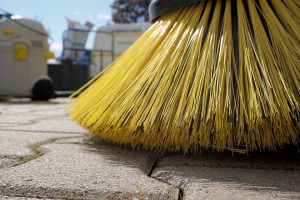 Today, more than 829,522 businesses are offering janitorial services in the United States. Projections say that annually, a standard cleaning firm drops 55% of their customer base as a result of poor service and other reasons such as employee theft and misdemeanors. Cut-throat competition pushes everyone in the industry as new players pop up all the time. Thus, with the current hard-hitting economy, a janitorial service firm needs to stand out from the rest. Besides business métier and pliability, a Nevada Janitorial Service Bond is imperative.
So, what is this bond? The Nevada Janitorial Service Bond is a show of dedication and professionalism to clients and partners. With this bond, existing customers and potential customers are confident that you will rigorously act by Nevada state laws and standard business regulations. It likewise indicates that you have appropriate government permissions to provide cleaning services. The Nevada Janitorial Service Bond is a guarantee that you will complete the job at the time it is expected to be finished and that you will accurately reward your personnel for services rendered.
Why do you need a Nevada Janitorial Service Bond?
Do you need it? You need the Nevada Janitorial Service Bond because you want to look after your reputation while servicing your clients. You know that deceitful workers pilfering your customers' money or personal belongings can substantially destroy your business image. Likewise, the bond draws customers to you because consumers want to hire the services of those they can trust.
More details about the Nevada Janitorial Service Bond
Before getting bonded, you need to furnish the surety company your business organization's name, your address, your preferred bond amount, and the number of your employees. You also need to determine what type of cleaning service you want to run so that you can fit your bond to the category of customers you will mostly cater to – whether these are massive edifice, residential homes, building exteriors, etc. The idea behind the categorization is for the surety firm to appraise the assets that your company is required to clean and the number of cleaning personnel necessary.
What is the cost of a Janitorial Service Bond?
The amount of the Nevada Janitorial Service Bond premium will depend greatly on the number of your employees, and in some cases, on the value of the possessions of your regular clients. This will establish if you need additional insurance to complement the protection you are seeking for. Premiums are not expensive; however, if you have a low credit score or a problematic financial history, you may be required to pay more.
How do I get a Nevada Janitorial Service Bond?
Getting a bond is easy and fast. So as not to waste precious time and effort, contact only genuine professionals. Give Surety Bond Authority specialists a call! With Surety Bond Authority taking care of your business affairs, you will have the answers you need and the solution to the concerns you with regards to protecting your business and your clients.