What is a Nevada Healthcare Facilities and Services Bond?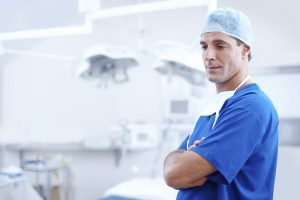 The whole health care system is under tremendous stress to cut costs, simultaneously, become more receptive to consumers. As cost burdens escalate, health care facilities and services find themselves in growing struggle with patients and staff. With this prevailing rigidity, it is inevitable that practitioners commit, knowingly or unwittingly, misdemeanors, and sometimes, grave indiscretions against the public they have sworn to serve. To be protected from problematic situations that bring with them severe consequences, the Healthcare Facilities/Services Bond must be procured.
The Nevada Healthcare Facilities and Services Bond shields patients from any unethical, corrupt, and excessive practices carried out by licensed nursing professionals, other healthcare practitioners, and those engaged in health care services such as pharmaceutical representatives, medical supplies, and equipment. This bond likewise guarantees that health care facilities and service organizations will provide adequate and sufficient living spaces, first-rate maintenance and an atmosphere that highlights independence and solitude for every patient.
Why do you need the Nevada Healthcare Facilities and Services Bond?
You need a Nevada Healthcare Facilities/Services Bond because your business is important to you. You want to be viewed as a Facilities owner who knows how to care for its clients and the public in general. The bond likewise depicts you as a responsible business owner who thinks of the community it operates, thus, making you appealing to potential customers. With this bond, existing clients and prospective patrons will look at you as an individual of dependability, credibility, consistency, and respectability. Through the bond, you will wear that image of propriety and competence that will assure you of good ranking among your peers within the industry.
More about the Healthcare Facilities/Services Bond
Before getting bonded, you need to be aware that a license is deferred by operation of law when the facility, agency, organization or home is no longer covered by the surety bond as mandated by NRS 449.067.
Is the Nevada Healthcare Facilities/Services Bond expensive?
The required amount of Nevada Healthcare Facilities and Services Bond is ascertained by how many staff workers the facility has. Facilities with less than seven employees will be covered by a $5,000 bond.  On the other hand, facilities with 7-25 staff members will be covered by a $25,000 surety bond. Those facilities with over 25 workers will have to post a $50,000 bond. The expense of these bonds will depend on the underwriting company and significantly relies on an appraisal of the applicant's credit report.
How can a Nevada Healthcare Facilities/Services Bond be obtained?
Getting a bond is not difficult. So as not to waste time and effort, contact only genuine professionals. Give Surety Bond Authority specialists a call! You will have the answers you need and the solution you need to protect your business and your clients.