What is a Nevada DMEPOS Bond?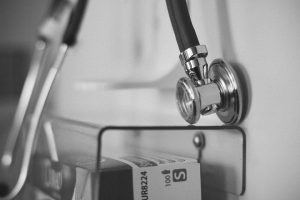 There has been news when a deceptive DME employee talked to an untrustworthy doctor for possible connivance to defraud Medicare. Then there was a gullible physician's stolen identity used to attest the need for supplies. These scenarios are the reasons why the DMEPOS-Medicare Bond exists.
The Nevada Durable Medical Equipment Supplies (DMEPOS) Bond is a mandatory $50,000 pledge directed by the Centers of Medicare and Medicaid Services. This is to make sure that Nevada medical equipment suppliers will comply with the state's licensing preconditions. Its objective is to downsize, if not eliminate, deceitful Medicare-related demands for payment. It correspondingly provides legal protection against carelessness, irresponsibility, unprofessional conduct, and other types of dishonesty committed by medical equipment suppliers.
Why do you need a Nevada DMEPOS Bond?
You need the Nevada DMEPOS Medicare Bond because your vocation is important to you. With the bond up your sleeve, it can portray you as a reliable supplier, thus, making you attractive to prospective clienteles.
More details about the Nevada DMEPOS Bond  
The Nevada DMEPOS Bond can protect consumers from the following devious acts:
Transport and delivery of medical equipment to patients before their physician gives instructions or the necessary;
invoices for duplicate orders;
Delivering more than the amount ordered on purpose;
Demanding payment for costly items than those that are shipped;
Non-recording of returned items;
Forging doctors' signatures;
Using other people's insurance identification numbers for false claims;
Billing everyone in a nursing home, making it appear that everyone received the equipment.
A few types of providers are excused from the DMEPOS Bond requirement. These are the 1) occupational analysts doing private practices; 2)if the items they provide are only directed at their patients; 3)the undertaking only bills for orthotics, prosthetics, and supplies.
How much is a Nevada DMEPOS Bond?
Annual premium payments are established based on the applicant's personal credit history and financial standing. Suppliers with excellent credit may be qualified for the customary market rates that range from 1% to 3% of the bond amount. However, if there are disparaging and critical statements written on their credit report, the premium payment amount will usually range from 5% to 12% of the bond amount.
Supplementary coverage is required when an applicant has had legal impediments in the past or has been found guilty of a crime, previous suspension of accreditation, deferred license, or has lost Medicare billing privilege.
How is a Nevada DMEPOS Bond obtained?
Obtaining a DMEPOS Medicare Bond is simple. Choose a genuine surety professional and give them a call! A proficient surety professional can readily provide you the answers you need and the solution to whatever concerns you have in the operation of your DMEPOS venture.