What is a Nevada Business Service Bond?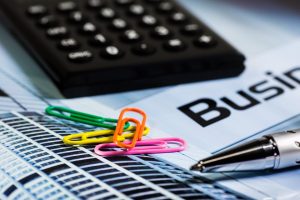 Heard of that bookkeeper in NC who was arrested for stealing $348,975 from the bookstore she was working for? What about that former Quest Diagnostics manager who succeeded in getting refunded for over $1.2 million in fabricated expenditures via an intricate mesh of dishonesty? Or that Calgary Transit employee who poached virtually $375,000 from his company by hauling coins from collection boxes? All these scenarios call for the procurement of a Business Service Bond.
The Nevada Business Service Bond is that undertaking which business service providers need to obtain to safeguard their customers and stakeholders from employee theft, property-related transgressions, and severe offenses committed to working at clients' residences or offices. It guarantees patrons that their property is safe and secure during their absence.
Why do you need the Nevada Business Service Bond?
You need the Nevada Business Service Bond because you don't want lawsuits disrupting your business operations. It is an attempt to safeguard your investments and a way to shield your clients from unscrupulous workers in your employ. You also want to be viewed as a service provider who knows how to protect your clients' property and interests. With this bond, existing clients and forthcoming patrons will see you as someone dependable.
More about the Business Service Bond
Bond claims are handled in the following manner:
When a claim is made, the surety bond company is immediately The claimant will then provide the amount of the claim together with supporting papers. Bond Company will quickly inform you, of the claim.
If you're not able to decide on the dispute, the bond company will examine if the claim is lawful. If you can give proof that adequately invalidates the claim, the bond company will merely discard the claim. But, if they find you to be guilty, they will be obliged to compensate the claimant. When this happens, you are accountable to recompense the bond company.
Having a history of paid bond claims will likely make it tough for you to be bonded again in the future. Thus, it is important to take claims seriously and work to get them solved before situations worsen.
Is the Nevada Business Service Bond expensive?
Premium payments will be determined by the applicant's credit score and financial history. Likewise, the profile of the applicant including his/her reputation as a member of the community will be a strong factor in the decision of how much the premium will be for this bond.
How can a Nevada Business Service Bond be obtained?
The Business Service Bond is easy to obtain. Select a genuine surety professional and give them a call ASAP! An expert surety professional can readily provide you the answers you need and the solution to whatever concerns you have in the operation of your business.