What is the Nebraska Collection Agency Bond?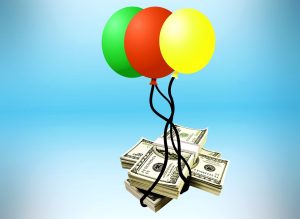 A directive of Nebraska's Secretary of State, the Nebraska Collection Agency Bond is an unquestionable guarantee that collection agencies will act by all the guidelines governing debt collection within the state of Nebraska and abide by the rules stipulated within the Nebraska Fair Debt Collection Act.
It is also a secured pledge to objectively and honestly carry out collection methods that resulted from the use of credit cards, non-payment of medical bills, delayed/non-payments of automobile loans, business-related debts, and even unpaid utility and cell phone expenditures.
This bond is also a good financial safeguard in cases where personnel of a collection agency violates the law.
Why do you need the Nebraska Collection Agency Bond?
You need the Nebraska Collection Agency Bond because you want to boost your image, append prestige to your name, and be known as a responsible and upright collection agency owner.
More details about the Nebraska Collection Agency Bond
If and when, the Secretary of State thinks of it as necessary, the bond amount can be set higher than $15,000, but it cannot go beyond $100,000.
Upon the issuance of this bond, a collection agency needs to inhibit itself from these acts during debt collection procedures – 1) repeatedly calling debtors, especially at odd hours, 2) making threats and using insulting/foul language, 3)  sharing information of debtors to other people, 5) write inaccuracies and untruths on debtor's credit report, 6) hiding true identity, 7) conceal the developments about a person's obligation, and 8) making repeated calls to the debtor despite debtor's request that communication with the collection agency has to cease.
What is the cost of the Nebraska Collection Agency Bond?
While bond amounts usually vary as it is dependent on the number of solicitors employed by the collection agency, the Nebraska Collection Agency Bond amount is initially set for $15,000.
The bond premium will depend greatly on the collection agency owner's credit score and financial history. If you have problematic transactions in the past, you may be required to pay a higher premium. Other factors that can influence the determination of your bond premium are your past business performance, your reputation as an entrepreneur, and even your profile, your standing in the business community, and if you have some criminal record, however insignificant the nature of the crime is. All these can influence how a surety company will determine the amount that you will pay for your bond.
How do I get a Nebraska Collection Agency Bond?
Getting a Nebraska Collection Agency Bond is easy. For faster results, choose a competent and legitimate surety bond company to assist you. With the services of a qualified practitioner surety bond, you don't only get to protect your business; you also get to safeguard your reputation and business image, provide valuable service to your clients, all in a cost-effective way.