What is the Nebraska Certificate of Title Bond?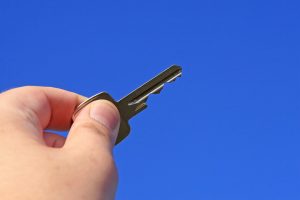 A requirement of the Nebraska Department of Motor Vehicles, the Nebraska Certificate of Title Bond is evidence of possession and rights over a particular motor vehicle.
Such a right permits that person to register the said motor vehicle, buy insurance for it, and sell it, if and when, necessary. It is also a concrete guarantee that an individual who has rights over a particular motor vehicle complies with all the provisions of the Nebraska Revised Statutes 60-167 and the Nebraska Revised Statutes 37-1278.01.
Why do you need the Nebraska Certificate of Title Bond?
You need the Nebraska Certificate of Title Bond when upon purchase, no title or bill of sale has been furnished to you, you received an incorrect title (e.g. the wrong name was placed in the buyer/seller space), and upon procurement, you lost the title before the vehicle's ownership was transferred to your name.
More details about the Nebraska Certificate of Title Bond
For motorboats, the boat's type, year, model, hull identification number, hull length, and hull material must be specified on the bond form. For vehicles, it is imperative that the vehicle's make, year model, model, vehicle identification number, and body type be indicated on the bond form.
This bond shall remain enforceable and in effect for three years from the date of issuance.
Also, to have this bond – 1) the vehicle needs to be examined by a certified 3rd party as a preventative measure and to make certain that the motor vehicle is not illegally taken; 2) take the time to find as much information on the vehicle as possible. One way would be to contact a dependable company whose expertise lies in conducting vehicle searches. This entity will then make sure that it is not stolen or has not been used by an illegal activity (such as hold-up incidents). As soon as the vehicle search has been carried out, you will now have access to any and all information or records that may have been found in the vehicle; 3) fill up the application and complete all other forms.
What is the cost of a Nebraska Certificate of Title Bond?
In Nebraska, the bond amount is established after the total value of the vehicle has been multiplied by1.5. Whatever is the resulting amount is what you will pay as your bond premium. The premium amount of the bond will depend largely on your credit score and financial history. If you have problematic transactions in the past, you may be required to pay a higher premium. The bond premium can also be influenced by your past business performance, personal profile, standing within the business community. Being convicted of a crime even if it happened decades ago, also matters in the determination of how much you should pay.
How do I get a Nebraska Certificate of Title Bond?
Getting a Nebraska Certificate of Title Bond is easy. For faster results, choose a competent and legitimate surety bond company to assist you. With the services of a qualified surety bond practitioner, you don't only get to protect your business; you also get to safeguard your reputation and business image, provide valuable service to your clients, all in a cost-effective way.