What is a Missoula Contractor Bond?
Understand the how-to of one of the most important requirements for becoming a licensed contractor in Missoula!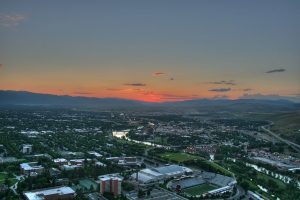 In addition to the general contractor requirements, any individual who is seeking to be issued a contractor business license in the city of Missoula is required to procure a surety bond as stated in the Missoula Code of Ordinances.
There are several types of Missoula contractor bonds, all serving different purposes. These are the following:
Gas Fitting Contractor Bond
Side Walk, Curb, and Paving Contractor Bond
Excavation Contractor Bond
The bond will act as an assurance that the contractor will abide by the City of Missoula's laws and regulations, as well as the state law, federal law, and all the other rules that govern the licensed contractor.
What is the bond amount?
The bond amount will depend on the type of construction project.
 BOND AMOUNT
 

CONSTRUCTION PROJECT

 

$ 3,000
Gas Fitting
$ 10,000
Side Walk, Curb, Paving
$ 20,000
Excavation
Those who have excellent credit scores may be eligible for a very low bond premium. Find out what you need to pay by getting your FREE quote here today!
What are the bond conditions?
The bond must be issued by a surety bond company that is licensed to conduct such business in Missoula such as Surety Bond Authority
The bond must be made payable to the City of Missoula
If the licensed contractor commits a violation, the aggrieved party or the City of Missoula will be eligible to file a financial claim on the bond
The licensed contractor will have to ensure that the bond will remain valid
How can I obtain this type of bond?
STEP 1: Apply for the bond
First, you need to submit a bond application. If you're ready to apply now, you may do so here!
STEP 2: Underwriting
We will ask you for a couple of important information needed for the bond. This will include your financial history, business performance history, and your credit score. An underwriter will carefully evaluate all those.
STEP 3: Bond execution
Once the underwriter is done with the underwriting process, we will immediately issue the bond and send it to you!
What are the other contractor license requirements aside from the surety bond?
The licensed contractor must submit a Certificate of Insurance with a minimum general liability of $300,000. The Certificate of Insurance should show the City of Missoula as the certificate holder.
Evidence of Worker's Compensation Insurance or exemption (ICEC).
A copy of the State of Montana Dept. of Labor and Industry Certificate of Contractor Registration.
A Police Background check. There will be a $45 fee for a background check per individual or corporate officer.
If you need further information about these bonds, call or email one of our expert agents today!