What is a Missouri Public Adjuster Bond?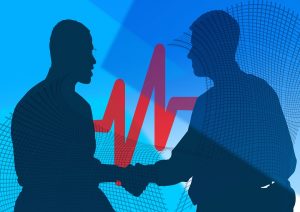 Public Adjusters gives peace of mind to the insured during times of crisis by negotiating deals that will be advantageous to the insured.
A Missouri Public Adjuster Bond will help the public adjuster provide those services to their clients and more!
All public adjusters in Missouri who are applying for a license are required to secure a surety bond with an adequate amount.
Lawful fulfillment of the obligations by the licensed public adjuster is one of the conditions of the surety bond. The other is ensuring financial compensation to the clients in cases when the licensed public adjuster deviates from the state laws, and that such misconduct has caused significant harm to the client.
The surety bond requirement is in strict compliance with Section 325.020 of the Missouri Revised Statutes.
What is the Public Adjuster Bond amount?
The bond amount is $10,000 for licensed public adjusters.
An additional $1,000 for each employee or solicitor of the licensed public adjust is required. This should be submitted as a separate surety bond.
For example, if the licensed public adjuster has 5 licensed public adjusters as employees, the surety bond amount will be $5,000.
5 X $1,000 = $5,000
Bond No. 1 – $10,000 for the licensed public adjuster
   plus…
Bond No. 2 – $5,000 for the employees of the licensed public adjuster
If you have an excellent credit score, you will be eligible to pay for a low bond premium!
Check out what you need to pay by getting your FREE SURETY BOND QUOTE HERE!
How can I get a Public Adjuster Bond?
To secure this type of bond, the license applicant must seek the assistance of a surety bond company.
You will be asked to apply for this bond. If you're ready to apply for one right now, you may easily do so HERE!
Once the application is received, we will immediately process it. One of our expert surety bond agents will guide you through the whole process from the time you applied for the bond.
An underwriter will then evaluate the following:
Your financial strength
Your job performance history
Your credit score
Once the prequalification process is fulfilled, we will execute the bond and send it to you!
What are the bond conditions?
The surety bond agent or company should be authorized to conduct business in the State of Missouri
The surety bond should be made payable to the State of Missouri
The licensed public adjuster is obligated to comply with the provisions of Chapter 325 of the Missouri Revised Statutes and the rules and regulations of the Missouri Department of Insurance
If the licensed public adjuster commits a valid violation, the aggrieved party will be eligible to file a claim on the surety bond
In case of cancellation, a 30-day notice is required
Ready to start? APPLY NOW!