What is a Missouri Proprietary School Bond?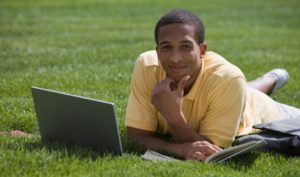 It is one of the requirements for proprietary schools that are applying for a certificate of approval from the Missouri Department of Higher Education.
The purpose of the surety bond is to compensate the enrollees, parents, guardians, or sponsors from the unlawful practices committed by the certified proprietary school such as, but are not limited to, the following:
The enrollee or student fails to complete the course because the proprietary school has ceased its operations
The certified proprietary school fails to give a refund to the student
Non-compliance of the proprietary school to the surety bond requirement as stated in Section 173.612.1 of the Missouri Revised Statutes will be considered as a Class A misdemeanor.
What is the Proprietary School Bond amount?
The bond amount will depend per proprietary school. It should be 10% of the school's tuition from the previous year. However, it should not be less than $5,000, or more than $100,000.
Those who have excellent credit scores will be eligible to pay for a very low bond premium!
If you want to find out what you need to pay, GET YOUR FREE QUOTE HERE today!
How can I get a Proprietary School Bond?
To secure this type of bond, the applicant must seek the assistance of a surety bond company.
You will be asked to apply for this bond. If you're ready to apply for one right now, you may easily do so HERE!
Once the application is received, the surety bond company will immediately process it. In our case, one of our expert surety bond agents will guide you through the whole process from the time you applied for the bond. We will make sure that you understand all the conditions before we issue the bond.
An underwriter will then evaluate the following:
Your financial strength
Your job/business performance history
Your credit score
Once the prequalification process is fulfilled, we will execute the bond and send it to you!
What are the bond conditions?
The surety bond agent or company should be authorized to conduct business in the State of Missouri
The surety bond should be written on a form approved by the Missouri Department of Higher Education
The surety bond should state that the school, the locations, and its agents will be covered
The certified proprietary school is obligated to comply with the provisions of Section 173.600 to 173.618 of the Missouri Revised Statutes, the rules and regulations of the Missouri Department of Higher Education, and all the other applicable rules
If the certified proprietary school commits a valid violation, the aggrieved party will be eligible to file a claim on the surety bond
The surety bond can be renewed annually along with the certificate of approval
Get bonded today! APPLY NOW!