What is a Missouri Mortgage Loan Broker Bond?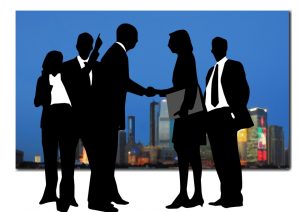 The services that mortgage loan brokers provide help borrowers get the most beneficial deal possible.
They also save the borrowers plenty of precious time. We share with you the value of this benefit.
A Missouri Mortgage Loan Broker Bond is a financial guarantee that the mortgage loan broker license applicant must submit to the Missouri Division of Finance.
As part of the surety bond condition, the Missouri Division of Finance will be assured that the licensed mortgage loan brokers will lawfully perform their obligations to their borrowers. If they fail to do so, they will be required to compensate the said borrowers through the surety bond.
The surety bond requirement complies with Section 443.849 of the Missouri Revised Statutes.
What is the Mortgage Loan Broker Bond amount?
The bond amount will be on a case-by-case basis and will be determined by the Director of Finance. It will be based on a number of loans originated by the mortgage loan broker.
$50,000 – minimum bond amount
$100,000 – maximum bond amount
Those who have excellent credit scores will be eligible to pay for a very low bond premium or just 1% of the bond's amount!
If you want to find out what you need to pay, GET YOUR FREE QUOTE HERE today!
How can I get a Mortgage Loan Broker Bond?
By following these simple steps!
STEP 1: Apply for the bond
You need to submit a bond application to us. If you're ready to apply now, you may do so HERE!
STEP 2: Underwriting
We will ask you for a couple of important information needed for the bond. This will include your financial history, business performance history, and your credit score. An underwriter will carefully evaluate all those.
STEP 3: Bond execution
Once the underwriter is done with the underwriting process, we will immediately issue the bond and send it to you!
What are the bond conditions?
The surety bond agent or company should be authorized to conduct business in the State of Missouri
The surety bond should be made payable to the Commissioner of Finance
The licensed mortgage loan broker is obligated to comply with the provisions of Chapter 443 of the Missouri Revised Statutes, the rules and regulations of the Missouri Division of Finance, and all the other relevant rules
If the licensed mortgage loan broker commits a valid violation, the aggrieved party will be eligible to file a claim on the surety bond
The Director may require the licensee to file a new surety bond if deemed necessary
In case of cancellation, a 60-day notice is required
Ready to start? APPLY NOW!