What is a Missouri Money Transmitter Bond?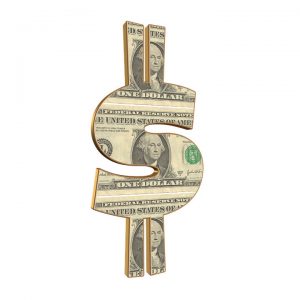 Money Transmitters are vital to the nation's economy.
Helping a lot of people who are sending important funds to help out their families within the country and all across the globe is one of their strengths.
A surety bond can further strengthen the value of money transmitters by ensuring that they will provide their customers with the best service possible.
As part of the Sale of Checks Law, money transmitter license applicants in Missouri are required to submit a surety bond along with their initial application. Those who are renewing their licenses are obligated to furnish a surety bond as well.
The surety bond will act as a guarantee to the Missouri Division of Finance that the licensed money transmitter will fulfill its duties according to the state laws and the rules of the licensing authority.
The surety bond will also serve as a consumer protection tool by providing the necessary compensation for clients who have suffered the consequences of the licensed money transmitter's misconduct.
What is the Money Transmitter Bond amount?
First-time Money Transmitter License Applicants – the bond amount is $100,000
License renewals – the bond amount should be 5 times the amount of the high outstanding transactions from the previous calendar year. However, the amount should not be less than $100,000, or more than $1,000,000.
Those who have excellent credit scores will be eligible to pay for a very low bond premium or just 1% of the bond's amount!
If you want to find out what you need to pay, GET YOUR FREE QUOTE HERE today!
How can I get a Money Transmitter Bond?
STEP 1: Apply for the bond
You need to submit a bond application to us. If you're ready to apply now, you may do so HERE!
STEP 2: Underwriting
We will ask you for a couple of important information needed for the bond. This will include your financial history, business performance history, and your credit score. An underwriter will carefully evaluate all those.
STEP 3: Bond execution
Once the underwriter is done with the underwriting process, we will immediately issue the bond and send it to you!
What are the bond conditions?
The surety bond agent or company should be authorized to conduct business in the State of Missouri
The surety bond should be made payable to the State of Missouri
The licensed money transmitter is obligated to abide by the provisions of Section 361.700 to 361.729 of the Missouri Revised Statutes or the Sale of Checks Law, the rules and regulations of the Missouri Division of Finance, and all the other relevant rules
If the licensed money transmitter commits a valid violation, the aggrieved party will be eligible to file a claim on the surety bond
In case of cancellation, a 60-day notice is required
Ready to start? APPLY NOW!