What is a Missouri Electrical Worker Wage and Welfare Bond?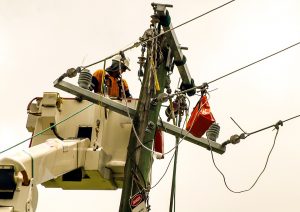 Electrical contractors that are part of the St. Louis Chapter of the National Electrical Contractors Association are required to acquire a surety bond for their employees.
The surety bond is part of the aforementioned association's agreement with the Local Union No. 1 International Brotherhood of Electrical Workers.
The surety bond will help protect the workers by ensuring that they will get paid properly and that the employer will make timely contributions to the employees' Fringe Benefit Trust Fund.
What is the amount of an Electrical Worker Wage and Welfare Bond?
Level 1: I to 3 employees = $15,000
Level 2: 4 to 7 employees = $25,000
Level 3: 8 to 12 employees = $30,000
Level 4: 13 to 16 employees = $50,000
Level 5: 17 to 20 employees = $70,000
Level 6: 21 to 25 employees = $85,000
Level 7: 26 to 50 employees = $175,000
Level 8: 51 to 75 employees = $260,000
Level 9: 76 to 100 employees = $350,000
An additional $85,000 will be added to the $350,000 bond amount for each additional 25 employees over 100.
For example, if you're hiring 125 employees, your bond amount will be $435,000.
25 employees = $85,000 (additional bond amount)
$350,000 + $85,000 = $435,000 (total bond amount)
Those who have excellent credit scores will be eligible to pay for a very low bond premium or just 1% of the bond's amount!
If you want to find out what you need to pay, GET YOUR FREE QUOTE HERE today!
How can I get an Electrical Worker Wage and Welfare Bond?
To secure this type of bond, you must seek the assistance of a surety bond company.
You will be asked to apply for this bond. If you're ready to apply for one right now, you may easily do so HERE!
Once the application is received, the surety bond company will immediately process it. In our case, one of our expert surety bond agents will guide you through the whole process from the time you applied for the bond. We will make sure that you understand all the conditions before we issue the bond.
An underwriter will then evaluate the following:
Your financial strength
Your job/business performance history
Your credit score
Once the prequalification process is fulfilled, we will execute the bond and send it to you!
What are the bond conditions?
Ready to start? APPLY NOW!