What is a Mississippi Public Adjuster Bond?
Know the how-to of this surety bond today!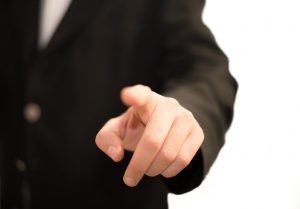 Public Adjusters are heaven-sent to the insured persons who have suffered catastrophic losses by helping them get better claims.
If you want to be an advocate for the insured in Mississippi, you first need to apply for a license and post a surety bond.
The surety bond is a licensure requirement for would-be Public Adjusters in the State of Mississippi. The surety bond's purpose is to guarantee the utmost compliance of the licensed Public Adjuster to the state laws and rules that govern him or her.
And in cases where the licensed Public Adjuster commits misconduct, the person who has been injured by the act will be financially compensated through the surety bond. The misconducts are, but not limited to, the following:
Uses another person's money
Falsify the terms and conditions of insurance policies
Obtained the license through fraud
Violated the insurance law
The requirement complies with Section 83-17 of the Mississippi Code Annotated.
What is the Public Adjuster Bond amount?
The bond amount is $50,000.
If you have an excellent credit score, you will be eligible to pay for a low bond premium or just 1% of the bond amount!
Check out what you need to pay by getting your FREE SURETY BOND QUOTE HERE!
What are the bond conditions?
The surety bond agent or company should be authorized to conduct business in the State of Mississippi
The surety bond should be payable to the Commissioner of Insurance, his successor, and the State of Mississippi
The licensed public adjuster is obligated to comply with Section 83-17 of the Mississippi Code Annotated, the rules and regulations of the Mississippi Insurance Department, and all the other applicable rules
If the licensed public adjuster commits a valid violation, the aggrieved party will be eligible to file a claim on the surety bond
The surety bond may be renewed yearly by submitting a continuation certificate
In case of cancellation, a 30-day notice is required
How can I get a Public Adjuster Bond?
To secure this type of bond, the public adjuster license applicant must seek the assistance of a surety bond company.
You will be asked to apply for this bond. If you're ready to apply for one right now, you may easily do so HERE!
Once the application is received, the surety bond company will immediately process it. In our case, one of our expert surety bond agents will guide you through the whole process from the time you applied for the bond. We will make sure that you understand all the conditions before we issue the bond.
An underwriter will then evaluate the following:
Your financial strength
Your job/business performance history
Your credit score
Once the pre-qualification process is fulfilled, we will execute the bond and send it to you!
Ready to apply? START HERE!