What is a Mississippi Pawnshop Bond?
Learn about one of the most important requirements in starting a pawnshop business in Mississippi!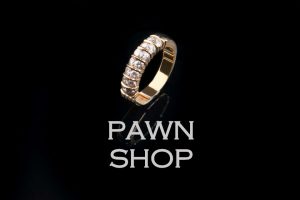 All persons intending to start a pawnshop business in Mississippi are required to submit a surety bond along with their license application.
The surety bond will compensate any person or client for the following violations committed by the licensed pawnbroker/pawnshop:
Falsify a record book entry
Accepts pledge or purchase goods from someone who is under the age of 18
Provide a maturity date for less than 30 days
Fails to return pawned goods to the seller upon full payment
Sell or lease goods back to the seller in the same transaction
Remove pledged goods in the pawnshop within 30 days
If the licensed pawnshop provides services without mishaps, the surety bond will remain void.
The prerequisite complies with Section 75-67-301 of the Mississippi Code Annotated.
What is the Pawnshop Bond amount?
The bond amount is $10,000.
If you have an excellent credit score, you will be eligible to pay for a low bond premium! Bond premium starts at $100.
Check out what you need to pay by getting your FREE SURETY BOND QUOTE HERE!
What are the bond conditions?
The surety bond agent or company should be authorized to conduct business in the State of Mississippi
The surety bond should be made payable to the State of Mississippi
The surety bond should be approved by the Mississippi Commissioner of Banking and Consumer Finance
The licensed pawnshop is required to comply with the provisions of Section 75-67 of the Mississippi Code Annotated, the rules and regulations of the Mississippi Department of Banking and Consumer Finance, all the other applicable rules
If the licensed pawnshop commits a valid violation, the aggrieved party will be eligible to file a claim on the surety bond
The surety bond may be renewed yearly by submitting a continuation certificate
How can I get a Pawnshop Bond?
To secure this type of bond, the pawnshop license applicant must seek the assistance of a surety bond company.
You will be asked to apply for this bond. If you're ready to apply for one right now, you may easily do so HERE!
Once the application is received, the surety bond company will immediately process it. In our case, one of our expert surety bond agents will guide you through the whole process from the time you applied for the bond. We will make sure that you understand all the conditions before we issue the bond.
An underwriter will then evaluate the following:
Your financial strength
Your job/business performance history
Your credit score
Once the pre-qualification process is fulfilled, we will execute the bond and send it to you!
Ready to apply? START HERE!