What is a Michigan Workers' Compensation Bond?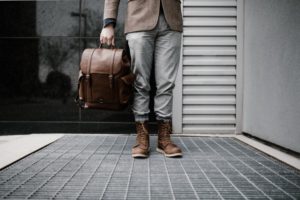 For employees/personnel/staff injured on the job, medical benefits should be provided from the day of injury. Self-insured employers in Michigan need to obtain a surety bond to ensure the provision of medical benefits, rehabilitation assistance, and wage replacements.
The Workers' Compensation Bond guarantees payment to employees all its workers' compensation benefits that are due as a result of a work-related disease, injury, or death, with a personal injury date that occurs while it is self-insured.
Almost all employers in Michigan are covered by workers' compensation (both public and private – even partnerships and corporations). Agricultural employees are exempt under certain special circumstances. An agricultural employer may voluntarily cover its workers.
To be "self-insured" means to demonstrate a very capable financial condition. An employer can only be self-insured if it gains permission from the Michigan Workers' Compensation Agency.
This bond prerequisite is in line with the Workers' Disability Compensation Act.
What are the bond conditions?
The Surety must be authorized to conduct business in the State of Michigan.
The Principal (self-insured employer) must comply with self-insuring its workers' compensation liabilities and act by Workers' Disability Compensation Act 317 of 1969, as amended.
If the Principal performs all duties and payment commitments as agreed, the obligation will be null and void. Otherwise, it will remain in full force and effect.
If the employee is injured due to validated intentional and willful misconduct, he or she will not receive compensation under the provisions of the Workers' Disability Act.
This bond may be canceled at any time by the Surety upon giving 60 days notice to the Michigan Department of Consumer & Industry Services, Bureau of Workers' Compensation, Self-Insured Programs
The aggregate liability of the Surety must not exceed the bond amount.
Only wages that were reported to the Internal Revenue Service will be considered.
What is the bond amount?
The bond amount varies; it will be based on the wages and medical benefits that should be received by the employee(s) and any amounts determined by the Department.
The cost of the bond depends on the bond amount (a percentage, which can range from 1%-5%) and financial capacity as a self-insured employer.
How can I obtain a Workers' Compensation Bond?
STEP 1: Apply for the bond
You need to submit a bond application to us. If you're ready to apply now, you may do so HERE!
STEP 2: Underwriting
We will ask you for a couple of important information needed for the bond. A certified surety underwriter will carefully evaluate your credit score to gauge your bonding capacity. Do not worry; there are no intimidating financial statements required for this type of bond!
Also, you need to submit a copy of the BOND FORM, which can be obtained from the Michigan Department of Consumer & Industry Services, Bureau of Workers' Compensation, Self-Insured Programs.
STEP 3: Bond execution
Once the underwriter is done with the underwriting process, we will immediately issue the bond and send it to you!
Call us at 800-333-7800 today!