What is a Michigan Water Service Drainage System Permits Bond – City of Grand Rapids?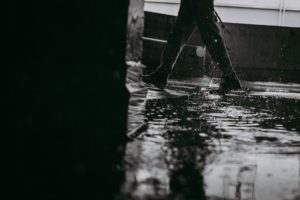 The City of Grand Rapids Water Department Development Center in Michigan requires underground contractors to file a surety bond before working on any water service drainage systems within the city area.
The Water Service Drainage System Permits Bond guarantees the faithful performance and completion of contractual obligations related to any authorized installation, repair, and maintenance of underground water service drainage systems in the City of Grand Rapids.
The bond also financially protects the public against negligent or wrongful deeds in the performance of or non-completion of work committed by underground contractors.
What are the bond conditions?
The bond must be written by a Surety authorized to transact business in the State of Michigan.
The Principal (contractor) must work in compliance with the ordinances found in Ordinance No. 75-39, as enumerated in Section 8.51 to 8.65 of Chapter 132, Title VIII of the Grand Rapids City Code, and entitled "Underground Contractors Licensing and Permits".
The Principal must conform to any local or state building codes including the State Construction Code, the Michigan Plumbing Code, the State Plumbing Act, the Grand Rapids Code of Ordinances, or any code or a rule promulgated for the enforcement of such codes.
If the Principal truly carries out, execute and perform accordingly, the obligation will be considered null and void. Otherwise, it will remain in full force and effect.
What is the bond amount?
The bond amount is $5,000.
The cost of a bond premium depends on some factors, such as your credit score. The cost is a percentage of the bond amount, which can range from 1%-5%.
How can I obtain a Water Service Drainage System Permits Bond?
Here are simple steps to follow:
Contact us
You may contact us by filling out a form HERE, or by giving us a call at 800-333-7800. Our surety bond experts will send you the application that you need for this type of surety bond.
Submit your application
Along with a completed surety bond application form, you will also be asked to submit the necessary documents needed for the underwriting process. These are the following:
Your credit score
Your copy of the BOND FORM, which can be obtained from the City of Grand Rapids Development Center Water Department.
All these will be carefully evaluated by our underwriter. We will inform you if you need to submit additional documents for your application. To avoid any delays, please collect all the required documents before submission.
Issuance & Bond Premium
Once your surety bond has been approved, you will be notified of your bond premium. After the premium has been paid, your surety bond will be issued and sent to you immediately!
Note: Underground Contractors Licenses shall be renewed annually on May 1 of each year. Licenses that have lapsed will not be renewed without examination unless all annual fees are paid. If the license has lapsed for more than three years, the Development Center Water Department may call for a written examination.
Need a Water Service Drainage System Permits Bond? Contact us today!