What is a Michigan Tobacco Products License Bond?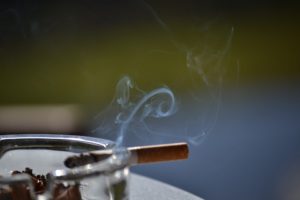 For wholesalers and acquirers of tobacco products in Michigan, you need to file a surety bond as a condition of licensing.
The Tobacco Products License Bond guarantees that wholesalers and acquirers of tobacco products (licensee) pay all taxes, fees, and penalties as prescribed by law on time and in full.
If the licensee fails to pay all of the required taxes and maintain all other terms of the bond, a claim can be filed against the bond. The Surety will compensate consumers for any damages, but the tobacco products licensee is held responsible for repaying the Surety.
What are the bond conditions?
The bond must be issued by a Surety authorized to conduct business in the State of Michigan.
The Principal (licensee) must comply with all laws related to the sale of tobacco products and must file timely reports and pay all taxes and penalties in a manner and at a place required by the Michigan Department of Treasury.
If the Principal follows all rules and provisions in acquiring and selling tobacco products and paying the necessary taxes, the obligation will be null and void. Otherwise, it will remain in effect.
The Surety reserves the right to cancel the bond upon giving ten days written notice to the State of Michigan.
What is the bond amount?
The bond amount is determined by the Michigan Department of Treasury. The bond amount should not be more than the applicant's 3-month tax liability.
If you have a stellar credit score, you will be eligible for a low bond premium. The bond cost is a percentage of the bond amount, usually ranging between 1% and 5%.
How can I obtain a Tobacco Products License Bond?
You can easily get this surety bond from us! We will guide you through the entire process. We'll make sure that you will understand what you are getting into. 
Here's how to do get bonded: 
You have to send an application to us. You can fill out a form to obtain your FREE SURETY BOND QUOTE!

 

After we have received your application, we will ask you to submit necessary information needed for the underwriting process. Typically, a certified surety underwriter will look into your credit score as an indicator of your bonding capacity.
You may also need to provide a copy of the BOND FORM, which you can obtain from the Michigan Department of Treasury. In the bond form, you will see a list of multiple bond types. Make sure you mark the correct business type in the list (Wholesaler or Unclassified Acquirer of Tobacco Products only).
An expert underwriter will carefully evaluate your submitted documents to attain the best credit decision possible. To avoid any delay, the information that you provide should be organized and concise.  
Your surety bond will be issued and sent to you!
*Note: Most licenses must be renewed annually. If you fail to renew your license on time, you may need to pay a reinstatement fee as a precondition for reinstatement. This means you will also need to renew your surety bond.