What is a Michigan Third Party Testing Organization Bond?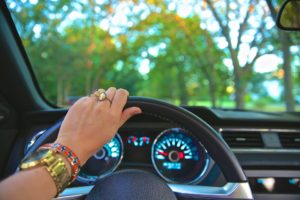 If your business is engaged in the operation of a third party testing organization in the State of Michigan, you are required under Public Act 300 of 1949 to post a surety bond as a licensing requirement.
The Third Party Testing Organization Bond ensures that organizations and examiners are compliant with statutory and contractual requirements. It provides refunds to any person who is not tested or does not receive a test after paying a deposit.
The bond also serves as reimbursement to the Michigan Department of State for costs associated with the re-testing of any person who is administered a test not conducted according to the criteria and standards as prescribed by the Department.
Third party testing organizations are authorized by the State Department to administer driving skills test required by the Michigan Vehicle Code, 1949 PA 300, as amended.
What are the bond conditions?
The bond must be issued by a Surety authorized to conduct business in the State of Michigan.
The Obligee is the Michigan Department of State.
The Principal (third party testing organization/examiner) must comply with the Secretary of State of Michigan to conduct driving skills test under Chapter III of the Michigan Vehicle Code, 1949 PA 300.
If the Principal has properly administered driving skills test in strict accordance with the Code and methods and exam criteria as required by the Department, the obligation will be null and void. Otherwise, it will remain in full force and effect.
The Surety's aggregate liability for breaches of the bond must not exceed the sum of the bond.
The Surety may cancel the bond after giving 30 days written notice to the State Department and will not be liable for a breach of the bond that occurs after the effective date of cancellation.
The third party testing organization must replace any canceled surety bond and notify the Department of the replacement.
What is the bond amount?
The bond amount is $5,000 per examiner.
The cost of the bond, which is a percentage between 1% and 5%, serves as your bond premium. It is based on a surety underwriter's evaluation of your credit score.
How can I obtain a Third Party Testing Organization Bond?
Just simply follow these steps:
SEND US A BOND APPLICATION – We begin the bonding process with an application. You may send your application for this bond HERE!
UNDERWRITING – Once we have received your application, an underwriter will ask you to submit important requirements to gauge your bonding capacity. However, your credit score is mostly subjected to an underwriter's review.
You may also need to furnish a copy of the BOND FORM, which you can obtain from the Michigan Department of State.
To avoid any delay, make sure that your requirements are complete before submitting them.
ISSUANCE – As soon as the underwriter has completed the necessary in-depth check, we will immediately issue the surety bond and send it to you!