What is Michigan Mobile Home Dealer Bond?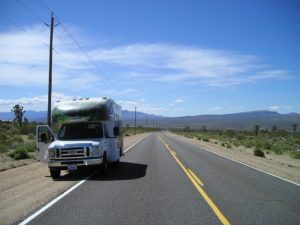 The Michigan Department of Licensing and Regulatory Affairs, Bureau of Construction Codes/Building Division requires manufactured/mobile housing retailers to file a surety bond as part of their license requirements.
The Mobile Home Dealer Bond guarantees compliance with state laws and statutes governed by the issuance of a Mobile Home Dealer License.
The bond also serves as financial compensation for any fraud, cheating, or misrepresentation committed by the mobile home dealer (Principal).
According to Michigan Statutes, S. 125.2302 (i), a mobile home dealer means "any person other than a manufacturer engaged in the business of buying mobile homes for resale, exchange, lease or rent or offering mobile homes for sale, lease, rent or exchange to customers.
The Mobile Home Dealer License allows the business to set manufactured/mobile homes up for sale, lease or exchange.
What are the bond conditions?
The surety bond must be issued by a Surety authorized to conduct business in the State of Michigan.
The Principal is applying for a mobile dealer license under Section 21 of 1987 PA 96, MCL 125.2301 to 125.2349.
The bond is conditioned to indemnify or reimburse any purchaser, seller, or the State of Michigan for any financial losses against fraud, cheating, or misrepresentation committed by the licensee.
The bond will serve as indemnification or reimbursement to the State of Michigan for any sales tax deficiencies as provided in 1933 PA 167, MCL 205.51 to 205.78 or use tax deficiency as provided in 1937 PA 94, MCL 205.91 to 205.111 for the year in which the bond was in force.
The Surety's aggregate liability for all claims will not exceed the sum of the bond.
The bond remains continuous unless canceled by the Surety upon giving a 30-day written notice to the Building Division.
What is the bond amount?
The bond amount is $10,000.
The cost of the bond is a percentage of the bond amount, which typically ranges from 1%-5%. This serves as your bond premium and is subject to an underwriting process.
How do I get a Manufactured Housing Retailer Bond?
To secure this type of bond, the electric supplier license applicant must seek the assistance of a surety bond company.
You will be asked to apply for this bond. For more info on your bond costs, please get your FREE quote HERE!
Once the application is received, the surety bond company will immediately process it. In our case, one of our expert surety bond agents will guide you through the whole process from the time you applied for the bond. We will make sure that you understand all the conditions before we issue the bond.
An underwriter will then evaluate the following:
Once the prequalification process is fulfilled, we will execute the bond and send it to you!
Contact us at 800-333-7800 today!