What is a Michigan Dairy Plant Bond?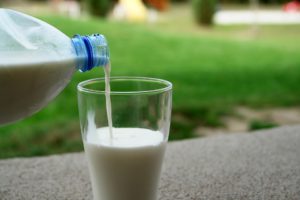 Under the Michigan Grade A Milk Law of 2001, S. 288.513, a dairy or milk plant must obtain its license requirements before being able to process milk or milk products into any manufacturing dairy products.
As part of the license requirements, the Michigan Department of Agriculture & Rural Development (MDARD) Food and Dairy Division requires dairy plants to furnish a surety bond.
The Dairy Plant Bond is a type of commercial surety bond that guarantees the faithful and proper performance of a dairy plant's owner/manager to pay a producer for milk received.
There are multiple types of Dairy Plant license, including:
Receiving Station: a facility that receives milk and has storage vessels for the milk.
Transfer Station: a facility that receives milk but simply transfers from one tank truck to another.
Manufacturing Dairy Plant: a plant that processes milk and milk products into manufacturing dairy products such as ice cream and cheese.
What are the bond conditions?
The Surety must be qualified to issue bonds in the State of Michigan.
The bond made payable to MDARD on a form provided by or acceptable to the Department.
The bond is continuous; it is subject to cancellation only by giving written notice to MDARD at least 90 days before cancellation.
The bond is conditioned upon the faithful and proper discharge of the duty to pay a producer, when payment is due as provided for in section 40, for milk received by the dairy plant.
If the Principal (dairy plant) is going to receive significantly more milk into the facility, the plant must notify MDARD to ensure that the producer security will be sufficient to cover that amount.
What is the bond amount?
The bond amount will be determined by the Department and will be based on your number of business locations as well as the type of dairy license and permit (if you're a manufacturing dairy plant, transfer/receiving station, etc.).
The cost of the bond is a percentage of the bond amount. The percentage will be calculated as your bond premium, which is usually 1%-5% of the bond amount.
How do I obtain a Dairy Plant Bond?
Follow these steps to secure a surety bond for your dairy plant:
SEND US A BOND APPLICATION – We begin the bonding process with an application. To ensure that you get an accurate rate, please get your FREE quote HERE!
UNDERWRITING – Once we have received your application, an underwriter will ask you to submit the following important requirements:
Proof of your financial capability
Your business' history
Your credit score
Your copy of the BOND FORM DY 310, which can be obtained from the Michigan Department of Agriculture & Rural Development.
To avoid any delay, make sure that your requirements are complete before submitting them.
ISSUANCE – As soon as the underwriter has completed the necessary in-depth check, we will immediately issue the surety bond and send it to you!
In addition to the surety bond, there are a number of other requirements with may include but are not limited to, labeling requirements, inspection requirements, pasteurization, drug screening, and other types of producer security.
Learn how to fulfill your dairy plant license requirements by getting in touch with us today! Call us at 800-333-7800!