What is a Michigan Cosmetology School Bond?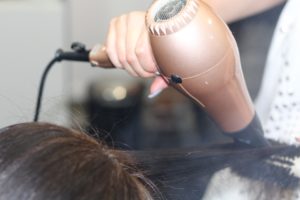 A Cosmetology School Bond is part of the license requirement for cosmetology schools to be able to conduct business in the State of Michigan.
The bond guarantees faithful performance of the school in providing courses and assures financial recourse and satisfaction of contractual rights for its students.
A cosmetology school refers to facilities where cosmetology or one or more of its services are taught and must be licensed. Licensed schools must provide a full curriculum covering all specialties of cosmetological services.
Cosmetology schools in Michigan must:
Maintain a course of practical training and technical instruction equal to the requirements for pre-licensure training outlined in Article 12 of MCL 339.1201 – 339.1218.
Teach hair care services, skin care services, and manicuring services and may hold a limited license for the teaching of electrology.
Possess the necessary tools and equipment for the full teaching of each subject in the curriculum
Maintain one person licensed as an instructor that is competent to instruct in each subject of its curriculum for every 20 students.
Operate for teaching purposes only.
Furnish the student, at the time of enrollment, a financial contract showing the total cost and all charges involved in the complete course of study.
Require that a student is in attendance not more than 7 hours per day or not more than 40 hours per week.
Keep a daily record of the attendance of each student, establish grades, and require exams to certify a student for the completion of training.
Permit a student to practice in public after completing at least 350 hours of instruction.
File a new application if the ownership or location of the school is transferred or moved.
What is the bond amount?
As a cosmetology school license applicant, you must provide a surety bond of $10,000. A Surety Company authorized to conduct business in the state must issue the bond.
The cost of the bond is a percentage of the bond amount, which can range from 1%-5%. This is referred to as your bond premium. The cost will vary and will be based on a surety underwriter's assessment of your credit score and financial standing.
How do I obtain a Cosmetology School Bond?
You can easily get this surety bond from us! We will guide you through the entire process. We'll make sure that you will understand what you are getting into.
Here's how to do get bonded:
You have to send an application to us. If you are ready to do that now, get a more accurate price by getting your FREE quote HERE!
After we have received your application, we will ask you to submit the necessary information needed for the underwriting process. An expert surety underwriter will carefully evaluate your credit score to attain the best credit decision possible. To avoid any delay, the information that you should submit should be organized and concise.
For instances like this one, you do not need to submit any financial history/statements. We mostly look into your credit score to gauge your bonding capacity.
Need help in getting your Cosmetology School Bond? Contact us today!