What is a Michigan Collection Agency Bond?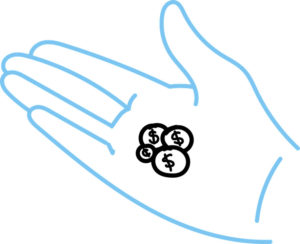 The Wisconsin Department of Licensing and Regulatory Affairs Bureau of Professional Licensing Division requires debt collection agencies to post a surety bond.
The Collection Agency Bond is part of the licensing requirements to guarantee the performance of the debt collection agency or debt collection agent.
The bond ensures that debt collection agencies will comply with all applicable laws, rules, and statutes of Michigan in conducting fair, ethical, and lawful debt collection practices.
What are the bond conditions?
The Surety must be authorized to provide surety bonds in the State of Michigan.
The Principal (a debt collection agency) must comply with all laws and statutes concerning debt collection.
Upon the issuance of a bond, a collection agency needs to prevent committing prohibited acts, such as repetitively calling debtors, making threats to and using profane language against borrowers, sharing information about a debtor's liabilities to other people, concealing identity and developments of a person's obligation, making falsifications on a debtor's credit report, and merely misrepresenting the business.
If misappropriation of funds were committed by the collection agency, clients/consumers could file a claim against the bond.
The Surety will investigate, and if their claim is validated, then payment will be made, not to exceed the amount of the bond. Then, the collection agency will reimburse the Surety for the amount that is paid out of the bond.
What is the bond amount?
According to Michigan's Licensing and Regulatory Affairs, applicants for the collection agency license must obtain a surety bond amount of $5,000 for the first year of operation. The amount of the bond for subsequent years will be based on the amount of average monthly business as reported in an Annual Report of Business and Operations, which must be filed with the Department each year.
A license is required for each separate place of business so that you will need a separate bond for each business location as well.
For answers to more questions about collection agency bonds and to get started on obtaining one for your business, request your free quote!
How do I obtain a Collection Agency Bond?
Just follow these steps:
Contact us
You may contact us by filling out a form HERE, or by giving us a call at 800-333-7800. Our surety bond experts will send you the application that you need for this type of surety bond.
Submit your application
Along with a completed surety bond application form, you will also be asked to submit the necessary documents needed for the underwriting process. An important document that a surety underwriter will look into is your credit score. This will be carefully evaluated by our underwriter. We will inform you if you need to submit additional documents for your application, such as a copy of the BOND FORM. To avoid any delays, please collect all the required documents before submission.
Issuance & Bond Premium
Once your surety bond has been approved, you will be notified of your bond premium. After the premium has been paid, your surety bond will be issued and sent to you immediately.