What is a Michigan Business Service Bond?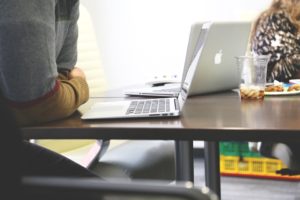 Companies that have employees/staff/personnel entering homes and offices of clients to perform their job responsibilities are required to secure a surety bond to demonstrate the honesty and integrity of the business.
A Business Service Bond is purchased by companies that people who work in the homes or offices of clients. It guarantees protection against financial losses or damages resulting from theft, misrepresentation, fraudulent activities, and other serious offenses committed by employees.
Although it is an optional bond that can be posted by companies, it provides clients the additional peace of mind when entrusting their employees in to fulfill their jobs.
Business service bonds are good for companies that perform:
Appliance repairs
Auto services
beauty/personal care services
Carpet cleaning
Catering services
Child care services
Decorating services
Electrical services
Errand services
Home repairs
Housekeeping
Internet/TV installations
Janitorial services
Landscaping
Locksmiths
Moving companies
Painting
Pest control
Pet sitting
Plumbing
Pool cleaning services
Property inspection
Tutoring services
… and a whole lot more.
Why do you need a Michigan Business Service Bond?
While this bond is optional, it makes a powerful indicator of how honest, trustworthy, and credible your business is. By being bonded, you demonstrate to clients that you take their needs and interests seriously. Clients will be more confident in permitting your employees into their homes or offices. The bond not only ensures financial protection to clients but also guarantees the performance of duties by your employees/staff/personnel.
What is the bond amount?
The bond amount varies according to each specific type of business service you are providing.
The price you need to pay for this bond will depend on the bond amount as well as the number of employees in your company. This will provide annual coverage to protect your clients. You can pick the amount of coverage you want to have each year.
The price/cost is a percentage of the bond amount, which can typically range from 1%-5%.
How do I obtain a Business Service Bond?
Here's how to get bonded:
You have to send an application to us. If you are ready to do that now, you may APPLY HERE!
After we have received your application, we will ask you to submit the necessary information needed for the underwriting process. These are the following:
Your financial capability
Your business or job performance history
Your credit score
An expert underwriter will carefully evaluate all three to attain the best credit decision possible. To avoid any delay, the information that you should submit should be organized and concise.
3. Your surety bond will be issued and sent to you!
For more information on a business service bond, or any other type of bonds your business may need, contact our licensed surety agents today. We can give you fast, free quotes on bonds and guide you through the process so that you can get your bonds quickly. Having the right bonds can be the best move for helping your business grow.
Talk to us at 800-333-7800!