What is a Michigan Auctioneer Bond?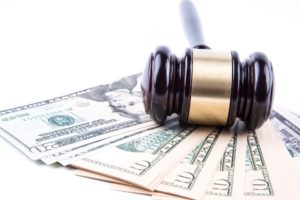 The City of Warren, Michigan requires auctioneers to furnish a surety bond to ensure the performance of all auction duties upon goods, wares, property, or merchandise which may be sold by him or her.
The Auctioneer Bond is a license requirement that guarantees the performance of the auctioneer in conducting auctions, receiving bids, and withdrawing goods ethically and lawfully.
The bond will be delivered to the county treasurer for the term of four years. The auctioneer must conform to all provisions as stated in the Revised Statutes of Michigan.
In the City of Warren, auctioneers must provide a written statement and deliver it to the county treasurer, indicating:
The sums for which all the goods were sold (at every auction held after posting the bond, or the date of his or her last preceding statement).
The days on which he made sales, and some sales on each day.
The number of duties chargeable under the provisions of R.S. of 1846 446.26-35.
What are the bond conditions?
The bond must be issued by a Surety authorized to do business in the State of Michigan.
The Principal agrees to faithfully comply with the provisions of the Warren Charter and the Warren Code of Ordinances, as well as, pay all penalties which may be recovered against him or her for the violation of any applicable provision.
The Principal must faithfully account to the consignor or owner of the goods entrusted to him or her and monies received by him or her.
The Principal must agree to protect and reimburse any person purchasing goods who will sustain any damage by unlawful or fraudulent sale by the auctioneer.
The bond will remain in effect for the entire license period.
What is the bond amount?
The bond amount is currently set at $2,500.
The cost of the bond may vary depending on the underwriting evaluation of your credit score. It usually takes 1%-5% of the bond amount.
How do I obtain an Auctioneer Bond?
You can easily get this surety bond from us! We will guide you through the entire process. We'll make sure that you will understand what you are getting into.
Here's how to do get bonded:
You have to send an application to us. If you are ready to do that now, you may APPLY HERE!
After we have received your application, we will ask you to submit the necessary information needed for the underwriting process. These are the following:
Your financial capability
Your business or job performance history
Your credit score
An expert underwriter will carefully evaluate all three to attain the best credit decision possible. To avoid any delay, the information that you should submit should be organized and concise.
Your surety bond will be issued and sent to you!
Contact us at 800-33-7800 today!