What is a Louisiana Proprietary School Bond?
Learn about the importance of this surety bond and how to apply for one!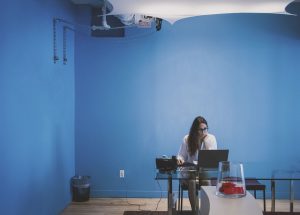 In the State of Louisiana, proprietary schools are required to acquire a license before they can start providing educational services to their students. As a licensure requirement, every proprietary school must submit a surety bond to the Louisiana Board of Regents Division of Planning, Research & Performance Proprietary Schools Section as mandated by Section 17:3141.5 of the Louisiana Revised Statutes.
The surety bond will cover any of the following conditions:
The students of the bonded proprietary school were not able to finish the curriculum because the school has ceased its operations
The fraud was committed during the procurement of the proprietary school's enrollee
The proprietary school fails to maintain the students' records
The proprietary school fails to fulfill its contractual obligations to its students
When any of the above violations are committed by the bonded proprietary school, the enrollee will be eligible to file for compensation through the surety bond up to its penal sum.

What is the Proprietary School Bond amount?
The bond amount is $10,000.
If you have an excellent credit score, you will be eligible to pay for a low bond premium! Bond premium starts at $100.
Want to get a tailored quote ASAP? Get your FREE SURETY BOND QUOTE HERE!

How can I get a Proprietary School Bond?
We have made the surety bond procedure easier for you! Just follow these simple steps:
STEP 1: You must first apply for this type of surety bond. If you are ready to do that now, you may APPLY HERE!
Once we have received your application, we will immediately start the bonding process. We will inform you about the important documents that you need to submit for the next step, which is the underwriting process.
STEP 2: An underwriter will take a thorough look at the following:
Your financial strength
Your job performance history
Your credit score
STEP 3: After the underwriting process has been fulfilled, we will issue your surety bond and send it to you immediately!

What are the surety bond conditions?
Do you need further assistance with this surety bond? Call us at 800-333-7800!