What is a Louisiana Private School Solicitor Bond?
Know the who, what, and why of this surety bond!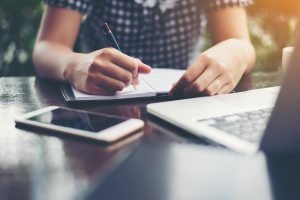 Before a private school solicitor can solicit or sell any course of instruction offered by a proprietary school in the State of Louisiana, he or she must obtain a surety bond first.
Every private school solicitor in the State of Louisiana is obligated to acquire a permit before performing their assigned duties. One of the most important requirements for the aforementioned permit is a surety bond.
The surety bond, in accordance with Section 17:3141.9 of Louisiana, Revised Statutes and enforced by the Louisiana Board of Regents Division of Planning, Research & Performance Proprietary Schools Section, will serve as a protection for the students to whom the private school solicitor will be selling the course.
The student who has been harmed by the misconduct of the private school solicitor through a breach of the conditions of the bond will be eligible to file a surety bond claim.

What is the Private School Solicitor Bond amount?
The bond amount is $1,000.
Your bond premium will depend on your credit score. Those who have an excellent credit score will be eligible to pay for a low bond premium!
GET YOUR FREE SURETY BOND QUOTE TODAY!

How can I get a Private School Solicitor Bond?
To secure this type of bond, the private school solicitor permit applicant must seek the assistance of a surety bond company.
You will be asked to apply for this bond. If you're ready to apply for one right now, you may easily do so HERE!
Once the application is received, the surety bond company will immediately process it. In our case, one of our expert surety bond agents will guide you through the whole process from the time you applied for the bond. We will make sure that you understand all the conditions before we issue the bond.
An underwriter will then evaluate the following:
Your financial strength
Your job/business performance history
Your credit score
Once the pre-qualification process is fulfilled, we will execute the bond and send it to you!

What are the surety bond conditions?
Get bonded immediately! APPLY NOW!