What is a Louisiana Cosmetology School Bond?
Know the beauty of obtaining this surety bond!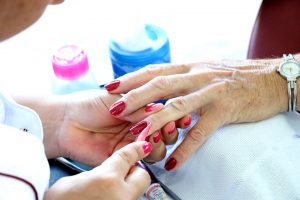 The employment growth for cosmetologists continues to surge according to the Bureau of Labor Statistics. At nearly 10% in estimated growth, it is one of the fastest amongst all occupations.
The demand for a state-qualified cosmetology school is also on the rise due to this growth. In the State of Louisiana, cosmetology schools are required to post a surety bond as part of their commitment to providing excellent service.
The Louisiana Board of Cosmetology enforces Section 37:594 of the Louisiana Revised Statutes by mandating those who are opening a new cosmetology school to submit a surety bond along with their application for a certificate of registration.
A surety bond is a form of strong financial proof that the Principal (cosmetology school) will have the ability to compensate an enrolled student in the evidence that the cosmetology school ceased its operations. The said enrollee can file a claim up to the penal sum of the bond amount.
What is the Cosmetology School Bond amount?
The bond amount is $30,000.
If you currently have an excellent credit score, you will be eligible to pay a small fraction of the bond amount as your bond premium! Know more by getting your FREE SURETY BOND QUOTE HERE!
How can I get a Cosmetology School Bond?
You can easily get this surety bond from us! We will guide you through the entire process. We'll make sure that you will understand what you are getting into.
Below are the details on how to get bonded:
You have to send an application to us. If you are ready to do that now, you may APPLY HERE!
After we have received your application, we will ask you to submit the necessary information needed for the underwriting process. These are the following:
Your credit score
Your business or job performance history
Your financial capability
An expert underwriter will carefully evaluate all three to attain the best credit decision possible. To avoid any delay, the information that you should submit should be organized and concise.
Your surety bond will be issued and sent to you!
What are the surety bond conditions?
The surety bond should be made payable to the State of Louisiana on behalf of the enrollees of the registered cosmetology school
The surety bond should be issued by a surety bond agent or company that is authorized to conduct business in the State of Louisiana
If the enrolled student was not able to finish his or her curriculum because the cosmetology school closed down, the enrolled student will be eligible to file a claim on the surety bond
The cosmetology school should obey the provisions of the Louisiana Cosmetology Act, as well as the rules and regulations of the Louisiana Board of Cosmetology
Get your surety bond immediately! APPLY TODAY!