What is a Louisiana Auctioneer Bond?
Know why this surety bond matters and how you can immediately get one!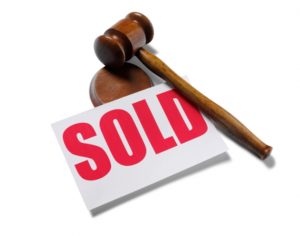 Auctioneers provide more than entertaining rhythmic chants during an auction. Skilled auctioneers can push a simple sale into an extraordinary one by boosting the confidence of the buyers with their charisma and expertise!
If you are intending to get into the business of creating that perfect sale as an auctioneer in Louisiana, you need to obtain a surety bond.
Anyone who wishes to become an auctioneer in Louisiana is required to apply for a license to the Louisiana Auctioneers Licensing Board. A major requirement for the said license application is a surety bond.
The surety bond, by Section 3118 of the Louisiana Revised Statutes, will be your way to assure the parties of the auctioneer contract that you have entered into that you will lawfully do your job to the best of your abilities.
And if you have failed to perform any of the duties on the contract, you can guarantee that the party who has suffered damages will be compensated through the surety bond.
What is the Auctioneer Bond amount?
The bond amount is $20,000.
The bond premium will depend on your credit score. If you have an excellent one, you can pay as little as 1% of the bond amount!
GET YOUR FREE SURETY BOND QUOTE HERE!
How can I get an Auctioneer Bond?
We have made the surety bond procedure easier for you! Just follow these simple steps:
STEP 1: You must first apply for this type of surety bond. If you are ready to do that now, you may APPLY HERE!
Once we have received your application, we will immediately start the bonding process. We will inform you about the important documents that you need to submit for the next step, which is the underwriting process.
STEP 2: An underwriter will take a thorough look at the following:
Your financial strength
Your job performance history
Your credit score
STEP 3: After the underwriting process has been fulfilled, we will issue your surety bond and send it to you immediately!
What are the surety bond conditions?
The surety bond should be issued by a surety bond company or agent that is authorized to do business in the State of Louisiana
The surety bond should be made payable to the Louisiana Auctioneers Licensing Board
The surety bond should be written in a form that is approved by the Louisiana Auctioneers Licensing Board
The licensed auctioneer should obey the provisions of Section 37:3118 of the Louisiana Revised Statutes, as well as the rules and regulations of the Louisiana Auctioneers Licensing Board
If the licensed auctioneer violates any of the provisions or the rules, the aggrieved party will be eligible to file a claim on the surety bond
The surety bond should run concurrently with the license
Get bonded immediately! APPLY NOW!