Lost Title Bond: A Deeper Understanding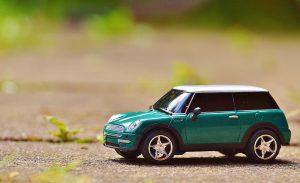 A lost title bond is also known as a certificate of title bonds or defective title bonds. The purpose of a lost title bond is that it serves as a guarantee in case another individual claims that they own the vehicle for which the title is missing. You would need this type of bond if you purchase a vehicle that does not have a title for whatever reason. Each state has different requirements for registering a vehicle with no title and purchasing a lost title bond is usually a part of those requirements.
How do I know if I need a lost title bond?
 Once you go to your local department of motor vehicles, you will be notified about the need to obtain a lost title bond. If you purchased a vehicle, boat, trailer, etc., and did not get the title from the owner because they said it was lost, then you will need to apply for a bonded title. You will typically receive a rejection letter if you were not the original titled owner in your state.
Other instances where you may need to purchase a vehicle title bond would be if your original title was stolen or has been lost, your title was ruined in a natural disaster/fire, your vehicle is custom made, or your vehicle was made before titles were required.
If you want to be able to operate the vehicle, register it, insure it, or sell it, then you will need to have a title bond in order to serve as proof that you are the owner.
How much will I need to pay for a title bond?
The amount you need to pay for your bond will depend on several factors, namely the value of the vehicle. You will need to take the vehicle to have its estimated value calculated. This is often done at a licensed dealer's shop. Once you have that information, you can contact one of our licensed agents for a fast and free quote.
What do I need to have before getting a lost title bond?
It might sound like a lot of work, but getting your lost title bond is fairly simple. We will need some basic information, such as your name and address, the year, make and model of the vehicle as well as the VIN number, and the value of the vehicle (as determined by a licensed dealer). With that information, we can get you a title bond as quickly as possible.