What is the Kansas Auto Dealer Bond?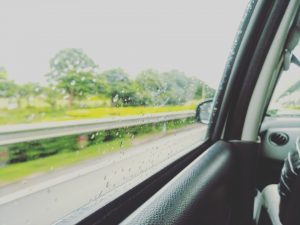 The Kansas Auto Dealer Bond is a prerequisite of the Kansas Department of Revenue before anyone can operate a business regarding auto dealerships.
The bond is likewise a tangible pledge that nobody engages in the business — either fully or in addition to any other type of employment — of selling, offering to sell, or displaying of new or used vehicles, trailers, motorcycles, boats, mobile/manufactured homes or snowmobiles without a license as provided in the Kansas Statutes Annotated, Chapter 8, Article 24.
Why do you need the Kansas Auto Dealer Bond?
You need the Kansas Auto Dealer Bond because you want to be regarded as a business owner of prudence and respectability. Simultaneously, this bond is an indispensable method of earning potential clients' interest in your business and gain existing customers' loyalty. Owning this bond makes you a trustworthy motor vehicle dealer who deserves a highly regarded niche within the motor vehicle dealership industry.
More details about the Kansas Auto Dealer Bond
The bond is strictly required at the time of application and must be maintained throughout the duration of the license. When a bond cancellation is received, a compliance letter is sent to the dealer.
If and when necessary changes are to be made to the contents of the bond, the surety company needs to be contacted immediately and must be informed of the adjustments because these changes can affect the dealership and the bond.
If the bond is canceled, a new bond or reinstatement is necessary. The new bond's effective date must be on or before the previous bond's cancellation date.
What is the cost of a Kansas Auto Dealer Bond?
The Kansas Auto Dealer Bond is for $30,000. Premium payments for this bond are reliant on the motor vehicle's credit history, current credit score, and present-day financial status. If a motor vehicle dealer has an excellent credit mark and decent business performance, a lower premium rate can be availed of.
How do I get the Kansas Auto Dealer Bond?
Procuring this bond is effortless. For faster processing and reliable outcomes, be wise in choosing a legitimate surety bond agency by researching and checking on their background and track record. With a dependable surety organization behind you, protecting your business, your clients, and your shareholders will be easy and economical.