What is the Kansas Alcohol Tax Bond?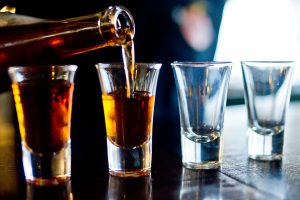 All professionals engaged in the sale of alcohol are required by the Kansas Department of Revenue to post the Kansas Alcohol Tax Bond.
The bond is an absolute assurance guaranteeing that a business owned by a legitimate dweller having business locations within the territorial jurisdiction of Kansas operates with clear-cut reliability and conformity to all the provisions stipulated under the state's Liquor Enforcement Tax Act and the Liquor Drink Tax Act and Regulations.
The bond is an unconditional guarantee and a clear manifestation of the business owner's willingness to act in accordance with all the directives concerning the sale, production, and distribution of wines and spirits.
Why do you need the Kansas Alcohol Tax Bond?
You need the Kansas Alcohol Tax Bond because your liquor business operation is vital to you and the state's economy. You want to be viewed as a business owner who knows how to protect not just your clients but the general public inhabiting Kansas. The bond depicts you as a responsible business owner who thinks of the community it operates in, thus, making you appealing to potential customers and trustworthy in the eyes of existing end-users. With this bond, current clients and prospective customers will view you as an individual of fidelity, trustworthiness, stability, and propriety. Through this bond, you will wear that image of decorum and capability that will guarantee you superior standing within the industry.
More details about the Kansas Alcohol Tax Bond
This bond remains enforceable unless canceled and its revocation is approved by the Director of the Alcoholic Beverage Control Division, Department of
Revenue, after having been given thirty (30) days' notice by the principal and surety.
What is the cost of the Kansas Alcohol Tax Bond?
The Kansas Alcohol Tax Bond is for $1,000. Premium payments will be determined by the business owner's credit score and financial history. Likewise, the profile of the business owner including his/her reputation as a member of the community will be a strong factor in the decision of how much the premium will be for this bond.
How do I get the Kansas Alcohol Tax Bond?
Procuring the Kansas Alcohol Tax Bond is effortless and cost-effective. All you need is to find a legitimate Surety Bond Company that can provide you the answers to your concerns regarding the protection of your business. With a dependable surety bond organization behind your endeavors, operating an alcoholic beverage business becomes profitable and fun.